ZEE5 Accounts Checker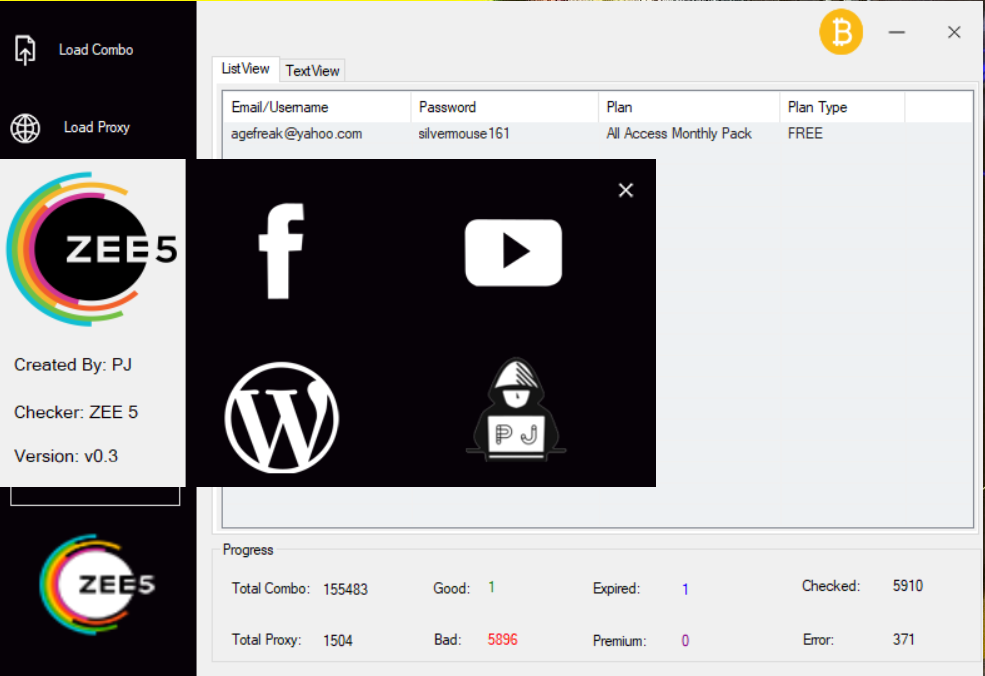 Today I'm dropping the latest ZEE5 checker v0.3. This checker captures the account details like plan title, subscription start date, and end date and saves free and premium accounts separately. It also supports IPVanish SOCKS5 proxies along with other proxies type. Recommended bots 100-200. You will get 1k to 5k CPM depends upon proxies' quality. If you like this tool, then don't forget to subscribe to my YouTube channel.
If you like this tool, don't forget to tell in the comments and If you have any questions, you can contact me using the "Contact Me" page. I'll reply to you as soon as possible. Note: Before you download the tool, make sure you check the VirusTotal link. If you find this is harmful, don't use it on your personal computer. Use it on RDP, VPS, or sandbox.