File-Upload Checker v0.3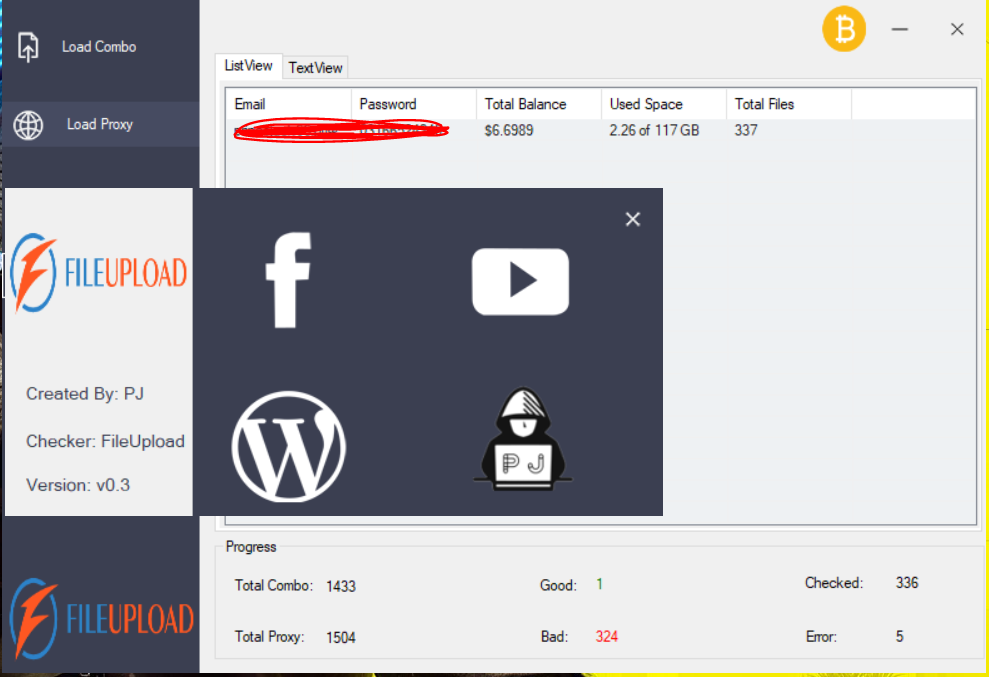 Today I'm presenting to you my latest checker of File-Upload v0.3. This checker capture complete details, including balance, used space, and files details like name, size, created date, etc. This checker is based on File-Upload API, so it works extremely fast with HQ proxies. The good thing about this site is that it gives you money when someone downloads your files. You can withdraw your balance through various sources like bitcoin, Payoneer, and many more. If you like this tool, then you can donate me by clicking the "B" button; also, don't forget to subscribe to my YouTube channel for more tools like this.
If you like this tool, don't forget to tell in the comments and If you have any questions, you can contact me using the "Contact Me" page. I'll reply to you as soon as possible. Note: Before you download the tool, make sure you check the VirusTotal link. If you find this is harmful, don't use it on your personal computer. Use it on RDP, VPS, or sandbox.