Zippyshare Checker v0.3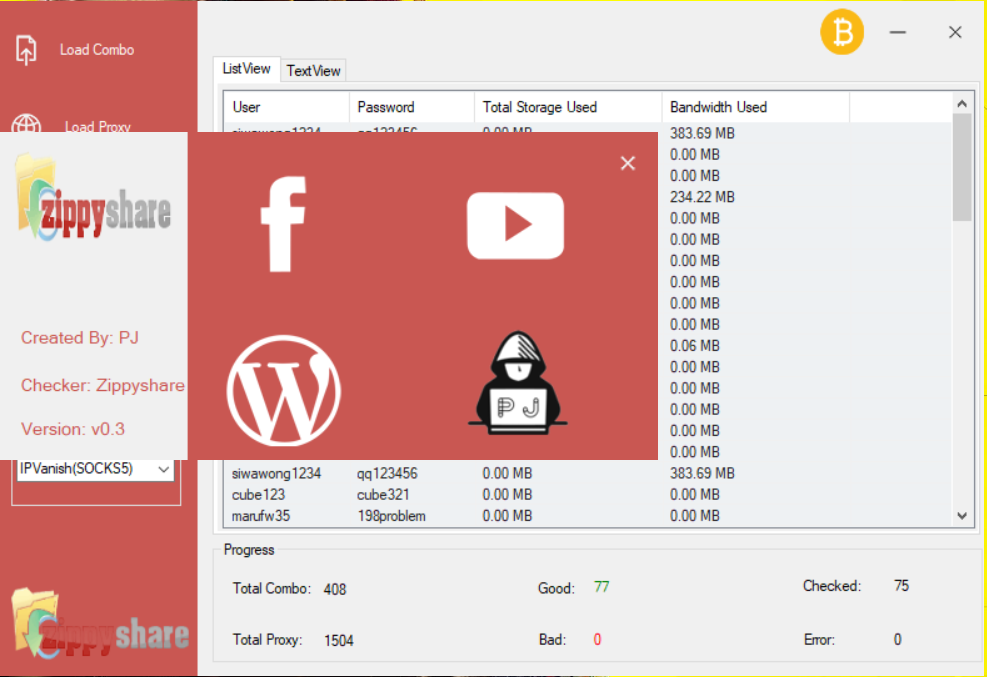 Today I'm dropping Zippyshare checker v0.3 coded by me. Zippyshare is a file hosting site where you can upload your files and share among others. This checker captures the total storage used and bandwidth used. It will work great with public proxies, but I didn't try it with public proxies. And with HQ proxies, you will get around 500 to 1000 CPM. If you like this tool, you can donate me by clicking the "B" button, and don't forget to subscribe to my YouTube channel needs your support and love.
If you like this tool, don't forget to tell in the comments, and If you have any questions, you can contact me using the "Contact Me" page. I'll reply to you as soon as possible. Note: Before you download the tool, make sure you check the VirusTotal link. If you find this is harmful, don't use it on your personal computer. Use it on RDP, VPS, or sandbox.