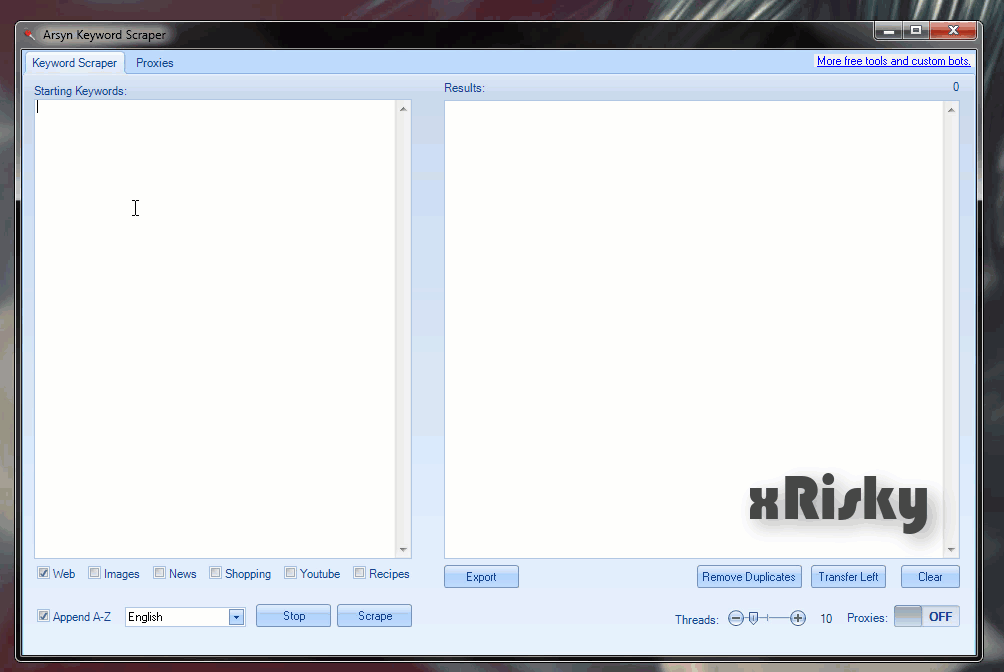 What is Keyword Scraper
A keyword scraper is a tool that generates a list of keywords based on the given keyword. For example, if you have given PayPal as a keyword it will generate a PayPal account, PayPal account number, PayPal Amazon and so many. These keywords will help you to write an article or post on your website or you can also use them to create your dorks. Keyword Scraper plays a vital role in SEO.
KEYWORD SCRAPER
Keyword scraper is a tool that is used to scrap good keywords. With these keywords, you can get good dorks and if you have good dorks you can get good combos. That's why keywords play an important role in the combo-making process. Type a word or number of words that you want to scrap related keywords. After that select keywords type is it web, Images, shopping, Youtube. You can also import proxies if you want to use proxies. Then just click on the scrape button. If you like this tool don't forget to tell in the comments. I'm waiting for your valuable feedback doesn't matter if they are good or bad. If you have any questions don't hesitate to contact me. You can contact me using the "Contact Me" page.
Note: Before you download the tool make sure you check the virustotal link. If you find this is harmful don't use it on your personal computer. Use it on RDP, VPS, or sandbox.