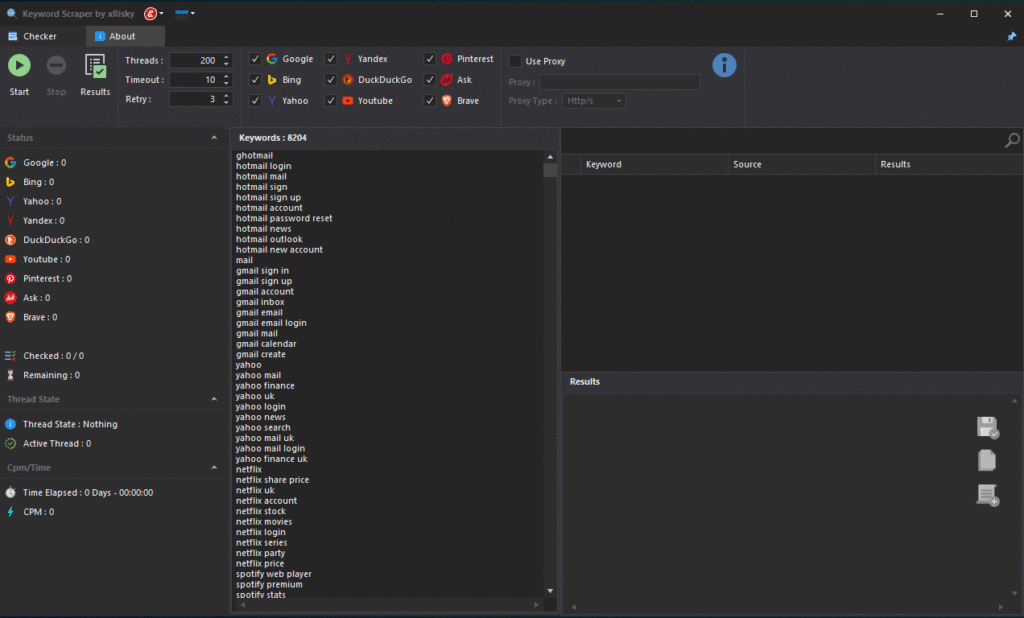 Recently xRisky has released the latest keyword scraper with a lot more features and options. He also released a Keyword Scraper back in 2019, and it was great for creating Dorks and other kinds of stuff. But it has minimal options and functions that he added in the latest version. A keyword is an essential asset and plays a vital role in various fields, whether you are creating dorks or doing SEO. A good quality keyword is necessary to create an HQ and private combo list.
If your list of Keywords is good, you will get high-quality dorks, and if your dorks are good, you will get a private and HQ combo list.
What is the role of a keyword scraper?
A keyword scraper is a tool that provides you with a list of keywords based on your given list. For instance, giving the keyword 'Fortnite' will suggest a Fortnite account, Fortnite skins, Fortnite aim bot, etc. In other words, a scraper generates a list of suggestions based on the given word or list. It might be a convenient tool for you.
New on the latest keyword scraper
Updated UI
You can change themes and style
Increased the number of threads and added timeout and retry
Added more search engines
Improved scraping
How to use it?
Drop your list of keywords.
Select the number of search engines.
Enter the number of threads, retry, and timeout.
Enable proxy if you want to use (Optional).
Save results.
Download