Hulu Checker v0.3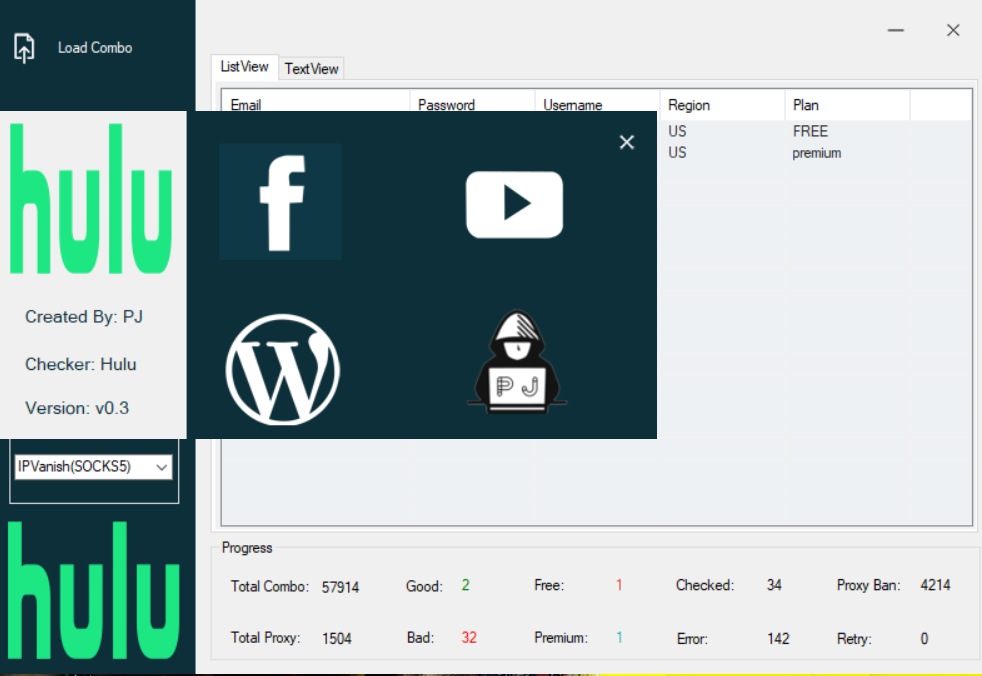 Today I'm presenting to you my latest release of the day, Hulu Checker v0.3. This checker captures username, region, plan, and subscription detail. Unfortunately, it works slowly even with IPVanish proxies due to the proxy ban issue, as you can see in the image. I will update the API in the future if I find a better one till then use this tool. If you find any bug, then let me know. I'll try to fix that as soon as possible. If you want to use IPVanish proxies, then your proxies format should look like this.
jnb-c17.ipvanish.com:1080:USERNAME:PASSWORD
Don't forget to subscribe to my YouTube channel if you want more tools like this.
If you like this tool, don't forget to tell in the comments and If you have any question, you can contact me using the "Contact Me" page. I'll reply to you as soon as possible. Note: Before you download the tool, make sure you check the VirusTotal link. If you find this is harmful, don't use it on your personal computer. Use it on RDP, VPS, or sandbox.