Windscribe Checker v0.3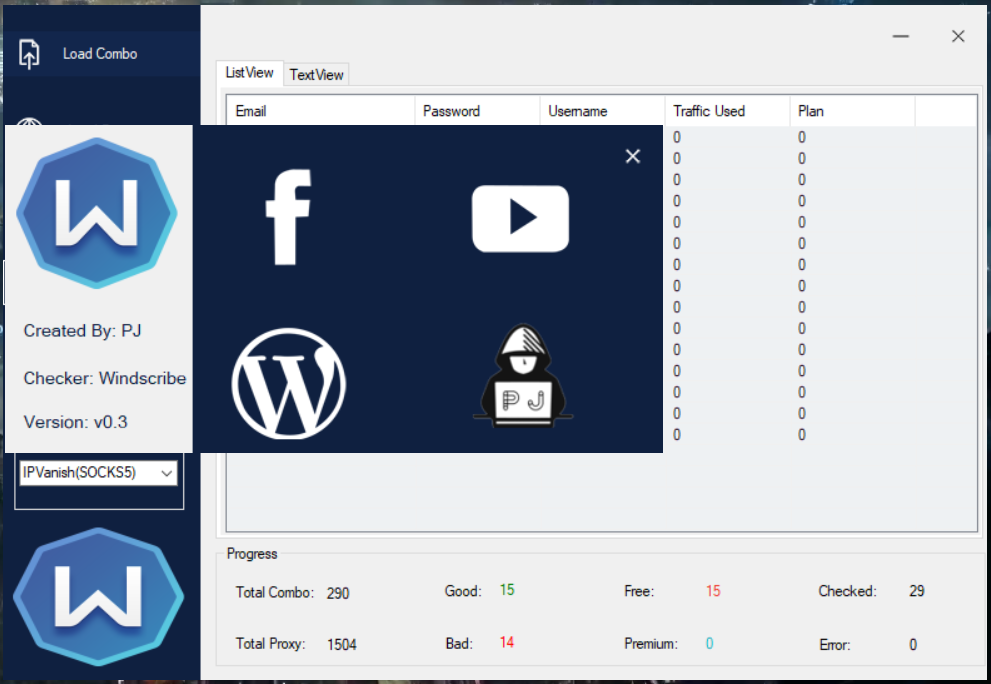 Here is my latest release of today's windscribe checker v0.3 created by me. Windsribe is a VPN. I have never used it; that's why I don't tell the performance of this VPN. It captures Username, Traffic Used, and Plan. If Plan is 0, that's mean free, and If Plan is 1 that's mean Premium. In the case of a premium account, it also captures the expiry date. You can use all types of proxies with it, including IPVanish SOSCK5("jnb-c17.ipvanish.com:1080:Username:Password") right format. Don't forget to subscribe to my YouTube channel that needs your support and love.
If you like this tool, don't forget to tell in the comments and If you have any question, you can contact me using the "Contact Me" page. I'll reply to you as soon as possible. Note: Before you download the tool, make sure you check the VirusTotal link. If you find this is harmful, don't use it on your personal computer. Use it on RDP, VPS, or sandbox.