INSTAGRAM SOCIAL TOOL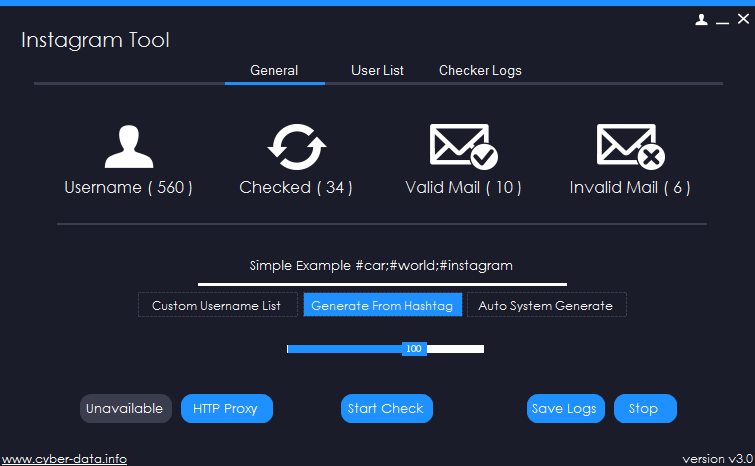 An Instagram social tool. What does this tool do? This tool searches Instagram username from the hashtags then checks if the account has a valid email address or not. If you find any email with an invalid email address you can simply create that email and request Instagram password reset. Mean you can steal the account from the owner if it has an invalid email address like this.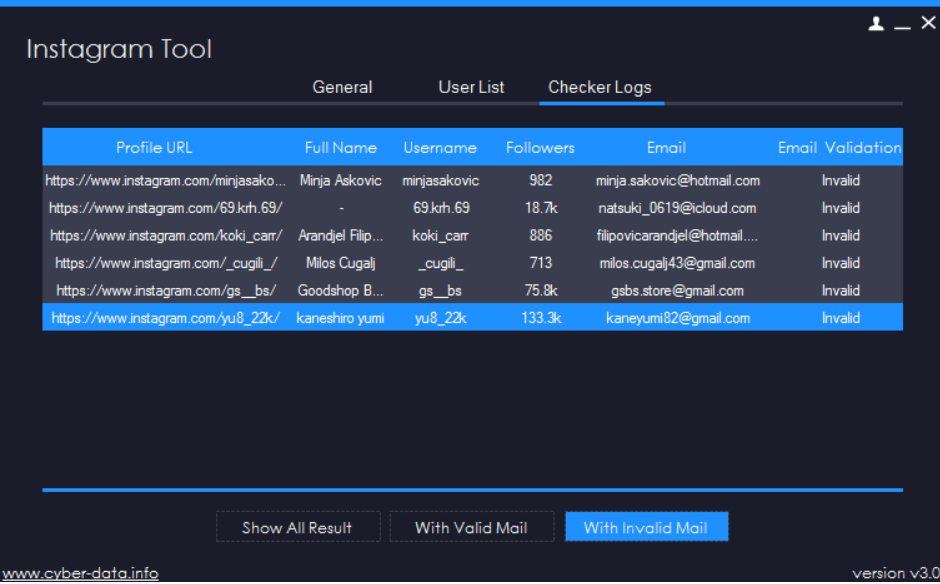 I am not going to tell much about this checker but don't worry I'll add a video on how to use this tool. You should watch that video if you don't know about this tool. If you want a quick update from my website make sure you hit the allow button.
If you like this tool, don't forget to tell in the comments and If you have any question, you can contact me using the "Contact Me" page. I'll reply to you as soon as possible. Note: Before you download the tool, make sure you check the VirusTotal link. If you find this is harmful, don't use it on your personal computer. Use it on RDP, VPS, or sandbox.
How To Use
How To Download