Latest NordVPN Checker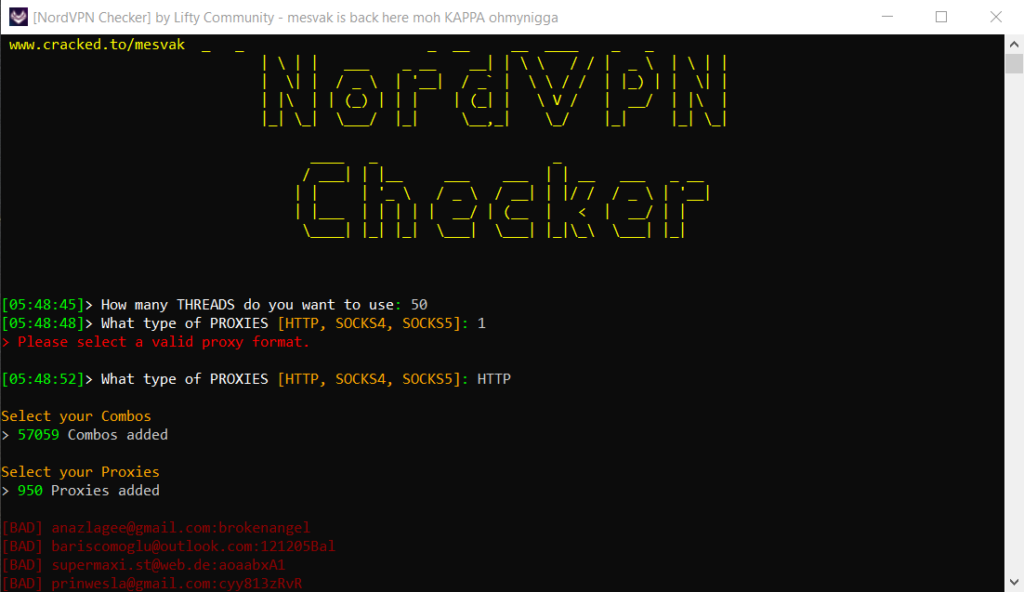 Here it is the latest NordVpn checker cracked by mesvak. I have already uploaded many checkers of NordVpn on my website. When you open this checker it says to select the number of threads after that select the type of proxies from HTTP, SOCKS4, SOCKS5. Then an open file dialog box will open to select combo and proxies. After that checker starts checking automatically and you will find your hits in "hits.txt" file.
If you like this tool, don't forget to tell in the comments and If you have any question, you can contact me using the "Contact Me" page. I'll reply to you as soon as possible. Note: Before you download the tool, make sure you check the VirusTotal link. If you find this is harmful, don't use it on your personal computer. Use it on RDP, VPS, or sandbox.
How To Download