Call Of Duty Checker V1.0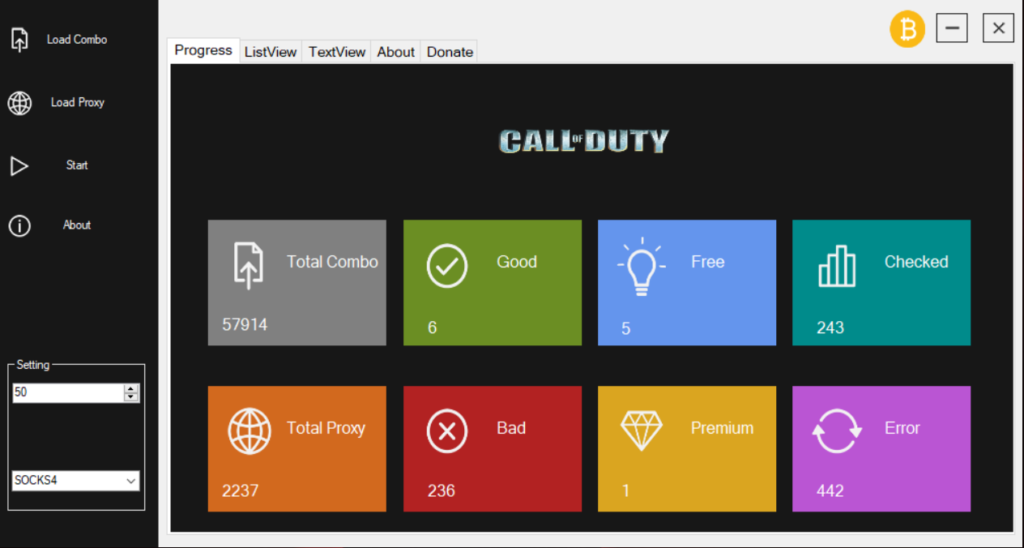 Many of you guys were complaining about the previous call of duty checker v0.3 so here is the latest version v1.0 of the call of duty checker. I have changed the API of the checker and this one captures more details as compared to the previous version. It captures games, platforms, CP, and linked accounts. The speed of this checker is a little bit slower than the previous one but still, you can use this checker with public proxies. I have tested this tool with both public and IPVanish proxies. I know many of my checkers have stopped working and I'm trying my best to update them so please keep patience and let me know about checker status.
If you like this tool, don't forget to tell me in the comments and If you have any questions, you can contact me using the "Contact Me" page. I'll reply to you as soon as possible. Note: Before you download the tool, make sure you check the VirusTotal link. If you find this is harmful, don't use it on your personal computer. Use it on RDP, VPS, or sandbox.