Latest Spotify Checker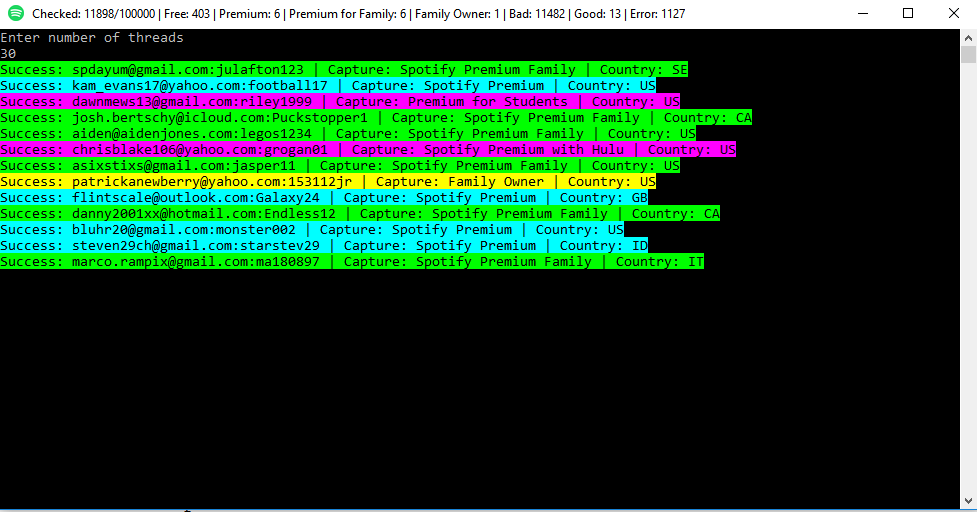 Here is another Spotify checker that you are gonna like it. This is proxyless checker so you don't require proxies to check accounts. As you can see in the image it captures account plan and country of the accounts. How to use this checker? Simply put you combolist in "combos.txt" file must be located in checker folder. After that run the checker it will ask you to enter the amount of thread and then it will start cracking account.
If you like this tool, don't forget to tell in the comments and If you have any question, you can contact me using the "Contact Me" page. I'll reply to you as soon as possible. Note: Before you download the tool, make sure you check the VirusTotal link. If you find this is harmful, don't use it on your personal computer. Use it on RDP, VPS, or sandbox.
How To Download