Spotify Checker v0.1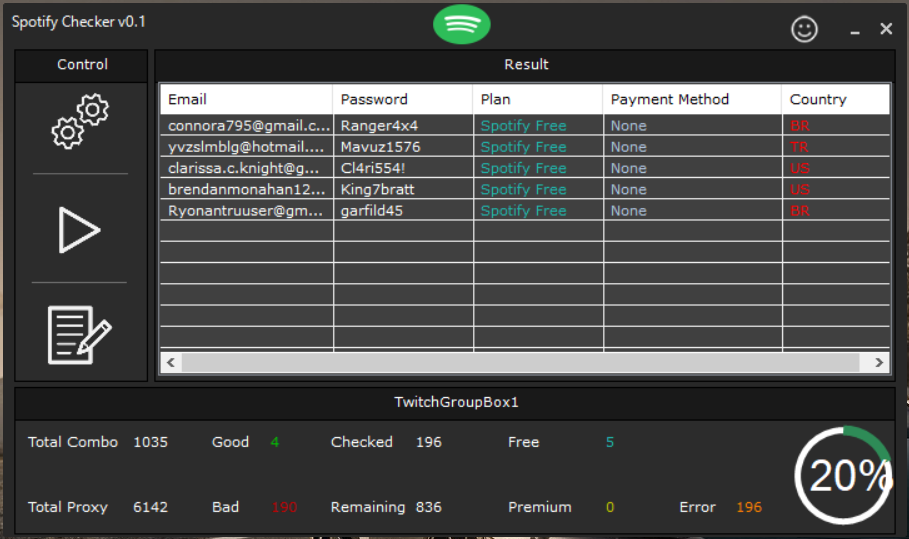 Today I'm releasing my latest Spotify checker v0.1. It captures Plan, Payment Method and Country. It also saves "Free" and "Premium" accounts in separate files. I hope you gonna love this tool. I'm going to release more checkers very soon. It works damn fast with public proxies. If you want more tools like this then make sure you hit the "Allow" button to get notified of our latest updates.
If you like this tool, don't forget to tell in the comments and If you have any question, you can contact me using the "Contact Me" page. I'll reply to you as soon as possible. Note: Before you download the tool, make sure you check the VirusTotal link. If you find this is harmful, don't use it on your personal computer. Use it on RDP, VPS, or sandbox.