Multi Checker (DEAD)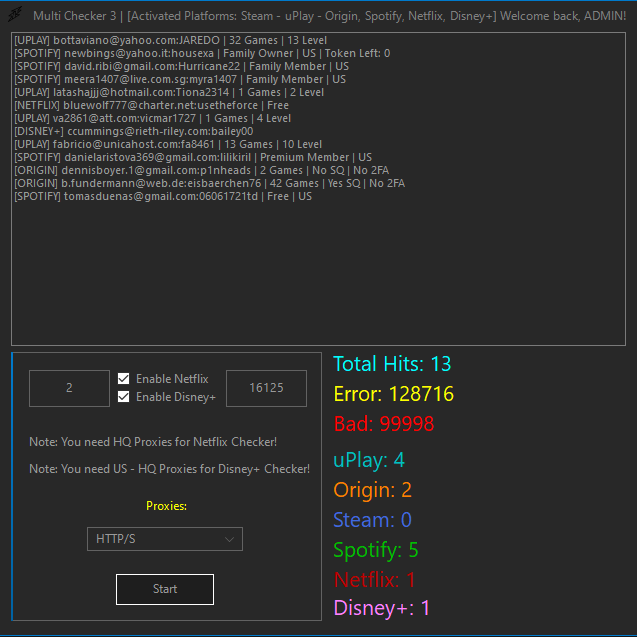 Today I'm presenting to you latest tool name multi checker by assembly decoder. With this single tool, you can crack accounts of 6 different sites.
[+] uPlay
[+] Origin
[+] Steam
[+] Spotify
[+] Netflix
[+] Disney+
This is the cracked version of this tool. If you want to check Netflix accounts you need HQ proxies and If you want to check Disney+ accounts you need US proxies. Although it's interface is a little bit vague but still, you can use it very easily. I hope you gonna like this tool. If yes then tell your feedback in comments. If you want more quick updates like this then click the "Allow" button to subscribe.
If you like this tool, don't forget to tell in the comments and If you have any question, you can contact me using the "Contact Me" page. I'll reply to you as soon as possible. Note: Before you download the tool, make sure you check the VirusTotal link. If you find this is harmful, don't use it on your personal computer. Use it on RDP, VPS, or sandbox.