Spotify Proxyless v0.3 (DEAD)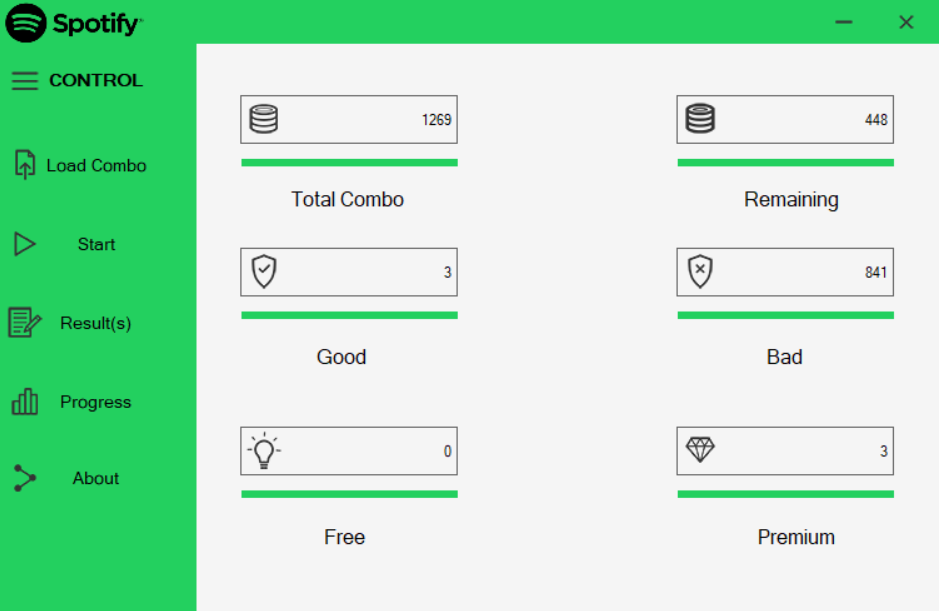 Today I'm presenting to you my latest and brand new Spotify checker v0.3 with a brand new interface. This checker is Proxyless so give very good CPM. It captures Country, Plan, Payment Method. It saves free and Premium accounts in separate files. Also, it has a small bug in bad counting problem it can be stuck while checking but don't worry checker will continue its works except bad counting. I hope you are going to love this tool. If yes then don't forget to tell your feedback in comments. If you find any error or bug in it let me know. Don't forget to subscribe to my new channel so that you can learn cool stuff. I didn't protect my code so that everyone can use this checker on their personal pc without any fear. Although I'm still providing VirusTotal in case if you don't believe me.
If you like this tool, don't forget to tell in the comments and If you have any question, you can contact me using the "Contact Me" page. I'll reply to you as soon as possible. Note: Before you download the tool, make sure you check the VirusTotal link. If you find this is harmful, don't use it on your personal computer. Use it on RDP, VPS, or sandbox.