Spotify Checker | Spoxify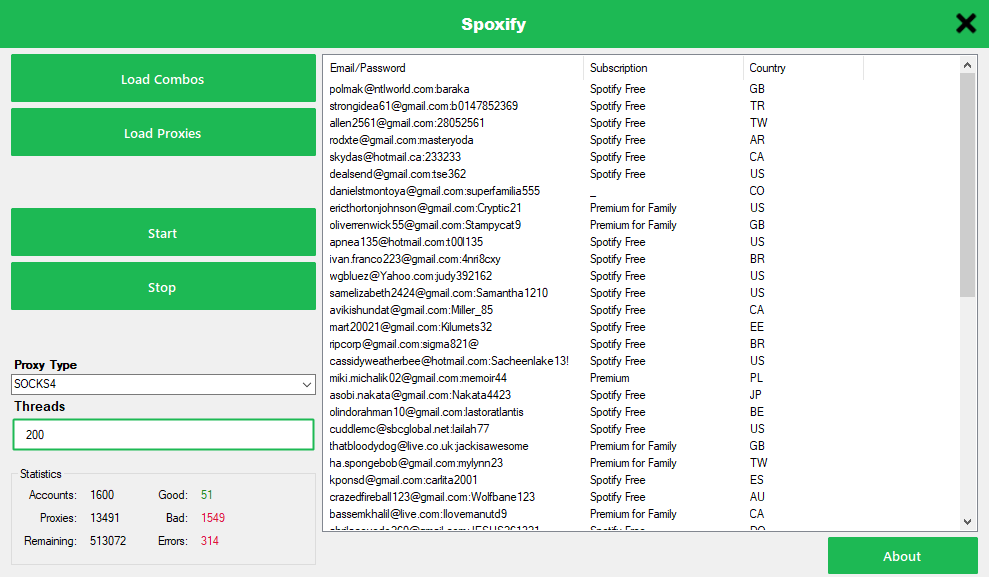 The brand new Spotify checker name Spoxify. It captures all type of accounts free, premium, premium for family along with the country. It has simple interface just load your combo and proxies and you are ready to go. If you want to change the number of threads and proxy type you can also do that. I'll recommend 100 threads.
If you like this tool don't forget to tell in the comments. If you have any question you can contact me using the "Contact Me" page. I'll reply to you as soon as possible.
Note: Before you download the tool make sure you check the VirusTotal link. If you find this is harmful don't use it on your personal computer. Use it on RDP, VPS or sandbox.