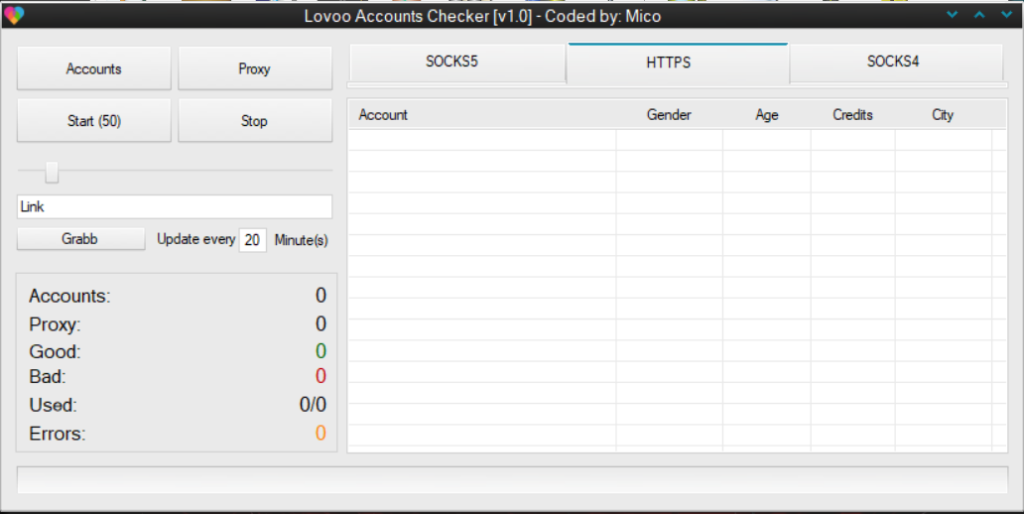 Lovoo Accounts Checker
Today I'm presenting to you Lovoo accounts checker by mico. If you guys don't know what is Lovoo then let me tell you Lovoo is a dating site where you can date someone. This checker captures Gender, Age, Credits, and City of the account. There is nothing much to tell about this checker and you can easily use it because it has a simple interface. Don't forget to subscribe my YouTube channel for more stuff like this.
If you like this tool, don't forget to tell in the comments and If you have any question, you can contact me using the "Contact Me" page. I'll reply to you as soon as possible. Note: Before you download the tool, make sure you check the VirusTotal link. If you find this is harmful, don't use it on your personal computer. Use it on RDP, VPS, or sandbox. If you want to purchase RDP/VPS use this link to purchase furthermore you can get 5% discount on your purchase by using this promo code "PJ".