Spotify Accounts Checker (DEAD)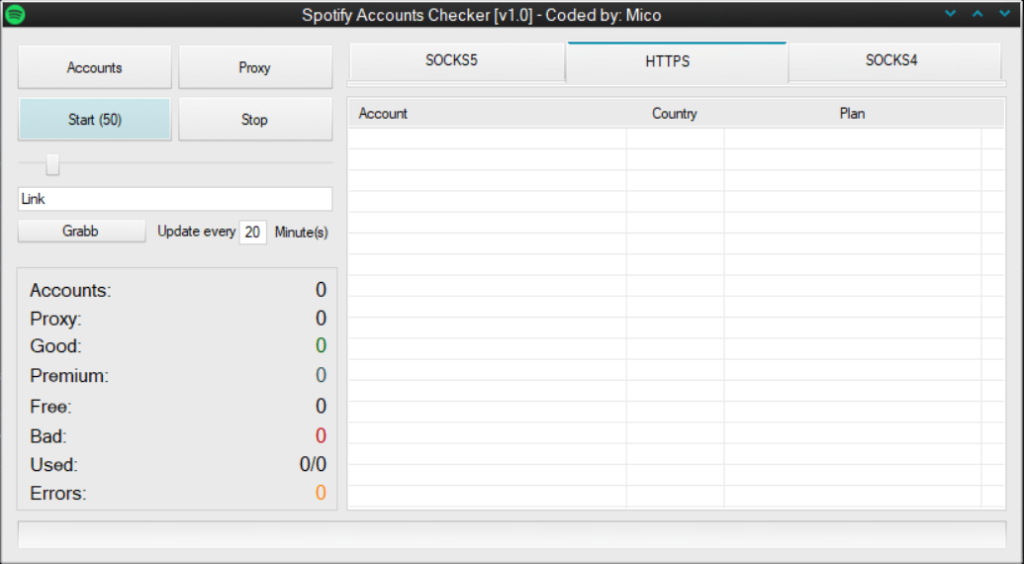 Here is the latest Spotify accounts checker by mico version 1.0. This checker doesn't capture much info except Plan of the account. I have already uploaded many Spotify checkers on my site that are much better than this but you should also try this checker. This checker has a simple interface and capture. Don't forget to subscribe to my YouTube channel if you like this tool.
If you like this tool, don't forget to tell in the comments and If you have any question, you can contact me using the "Contact Me" page. I'll reply to you as soon as possible. Note: Before you download the tool, make sure you check the VirusTotal link. If you find this is harmful, don't use it on your personal computer. Use it on RDP, VPS, or sandbox. If you want to purchase RDP/VPS use this link to purchase furthermore you can get 5% discount on your purchase by using this promo code "PJ".