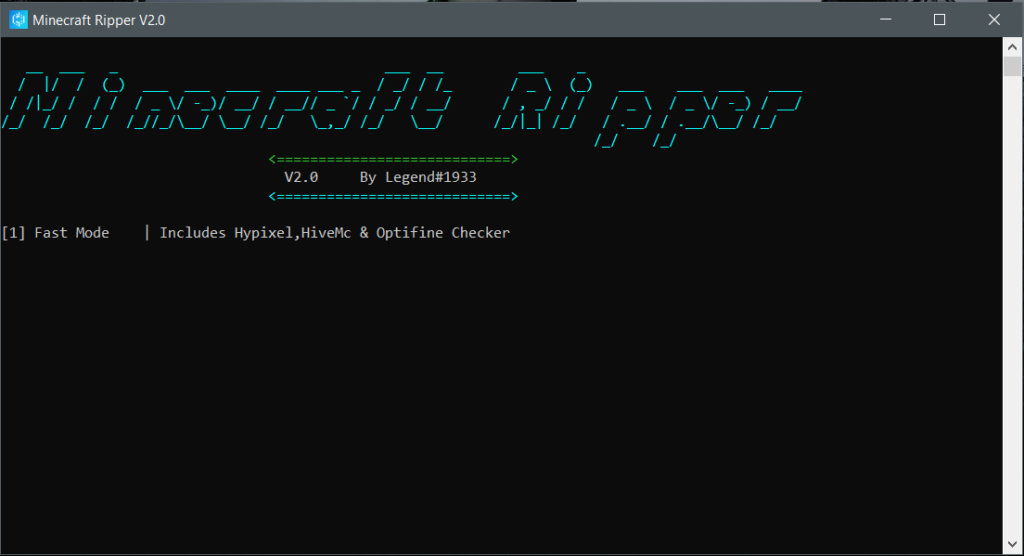 Minecraft Ripper v2.0
Latest Minecraft working checker by legend. This checker is working fine tested by me. All you have to do just put your combo and proxies in "combo.txt" and "proxy.txt" files respectively. These two files can be located in the checker folder. After that run the checker now there is only one option fast mode select that then the number of thread and proxy type. After a few seconds, it will start cracking the accounts. Although its speed is a little bit slow but affordable.
If you like this tool, don't forget to tell in the comments and If you have any question, you can contact me using the "Contact Me" page. I'll reply to you as soon as possible. Note: Before you download the tool, make sure you check the VirusTotal link. If you find this is harmful, don't use it on your personal computer. Use it on RDP, VPS, or sandbox.
How To Download