Multi Checker (DEAD)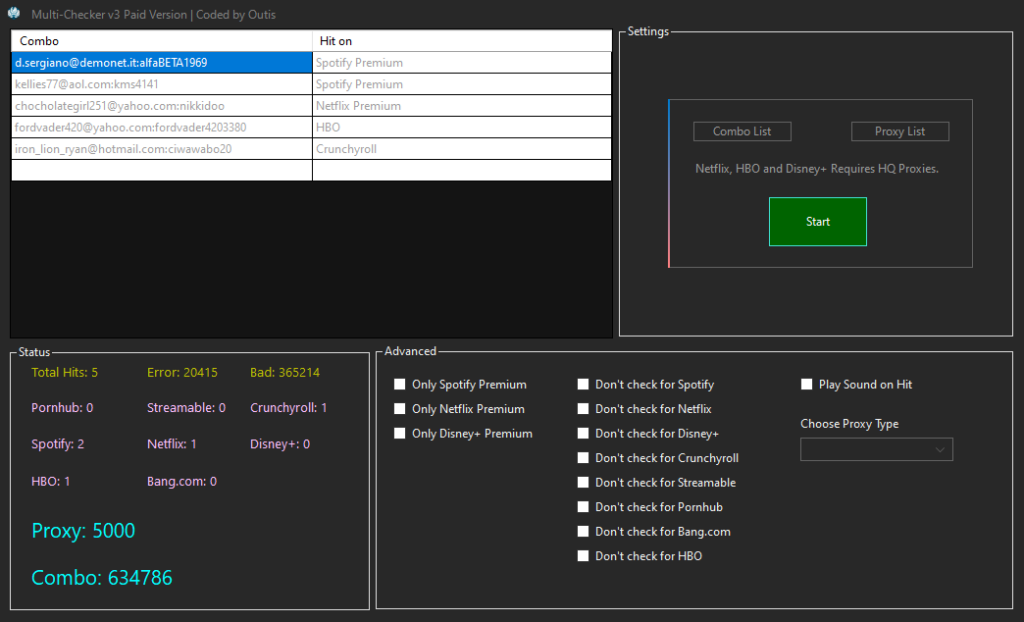 Today I'm presenting to you another latest multi checker by Outis. This checker is basically a stream checker it contains the only stream modules. It contains a total of 8 modules these are as follows.
1. PornHub
2. Streamable
3. Crunchyroll
4. Spotify
5. Netflix
6. Disney+
7. HBO
8. Bang.com
It also has some advanced settings like If you want to capture only premium accounts then you can also do that or If you want to skip one or more modules then check the box Don't check for [Module Name]. I think you got my point. This tool also has the facility to play sound on hit and moreover it also supports Luminati proxies. I hope you gonna like this tool. But make sure before downloading the tool always check the VirusTotal link.
If you like this tool, don't forget to tell in the comments and If you have any question, you can contact me using the "Contact Me" page. I'll reply to you as soon as possible. Note: Before you download the tool, make sure you check the VirusTotal link. If you find this is harmful, don't use it on your personal computer. Use it on RDP, VPS, or sandbox.