Netflix Checker v3.0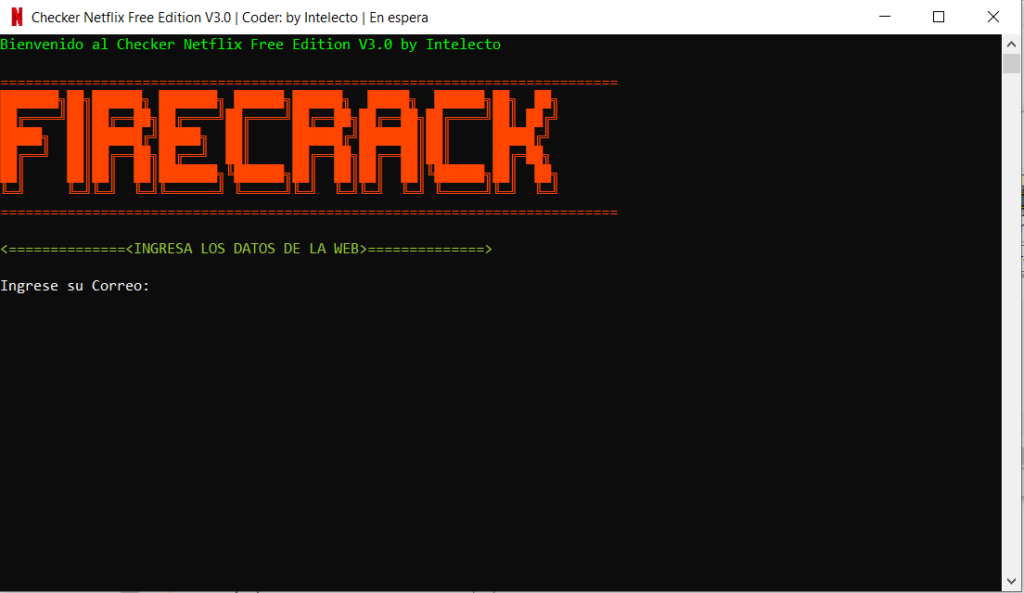 Netflix checker by firecrack. Another brand new Netflix checker that works perfectly. This is a beta version of the checker. To use the checker, You must be registered in the Forum
https://firecrack.net/. Your login will be with your email and pass. When you run this checker, it will ask you to enter your email. As mention earlier, you have to register on given forums to use this checker. Just create an account on firecrack.net and enter your email & pass. First, you have to enter your email, and after that, it will ask you for your password.
Press Enter you now you are ready to use this checker. There are two types of mode in this checker. Select your desired method after that it will ask for want to use the proxies or not then you will select the proxy type and number of threads. If you are very lazy and don't want to to do the above task, then here is the solution.
Email: secanasasu@tmailcloud.net
Password: PJsins123$
Type above email and password for checker verification but mind it first email and then the password.
If you like this tool, don't forget to tell in the comments and If you have any question, you can contact me using the "Contact Me" page. I'll reply to you as soon as possible. Note: Before you download the tool, make sure you check the VirusTotal link. If you find this is harmful, don't use it on your personal computer. Use it on RDP, VPS, or sandbox.
How To Download