Playerunknown's Battlegrounds Checker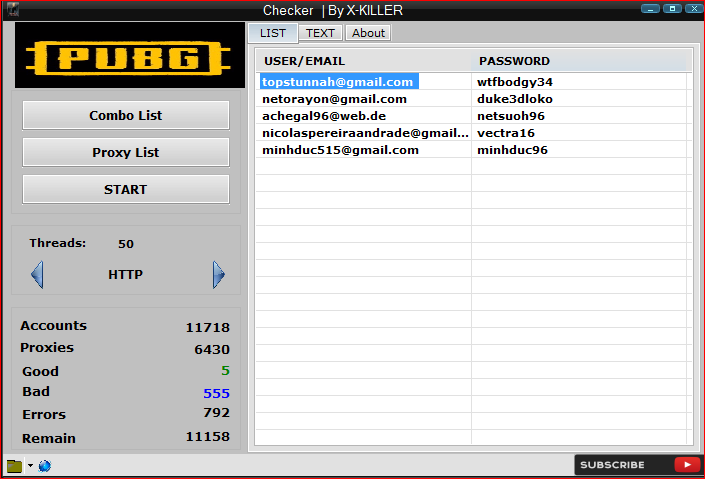 PUBG account checker. I don't think I need to explain what is Playerunknown's Battlegrounds because everybody knows that and this game is damn popular. Checker is created by X-Killer. First time I saw a checker of PUBG.This checker also works fine with public proxies. There is nothing much to tell about this checker because it has a pretty familiar and straightforward interface. It looks like the exact same as X-Slayer.
If you like this tool, don't forget to tell in the comments and If you have any question, you can contact me using the "Contact Me" page. I'll reply to you as soon as possible. Note: Before you download the tool, make sure you check the VirusTotal link. If you find this is harmful, don't use it on your personal computer. Use it on RDP, VPS, or sandbox.
How To Download