BlackBullet 2.5.1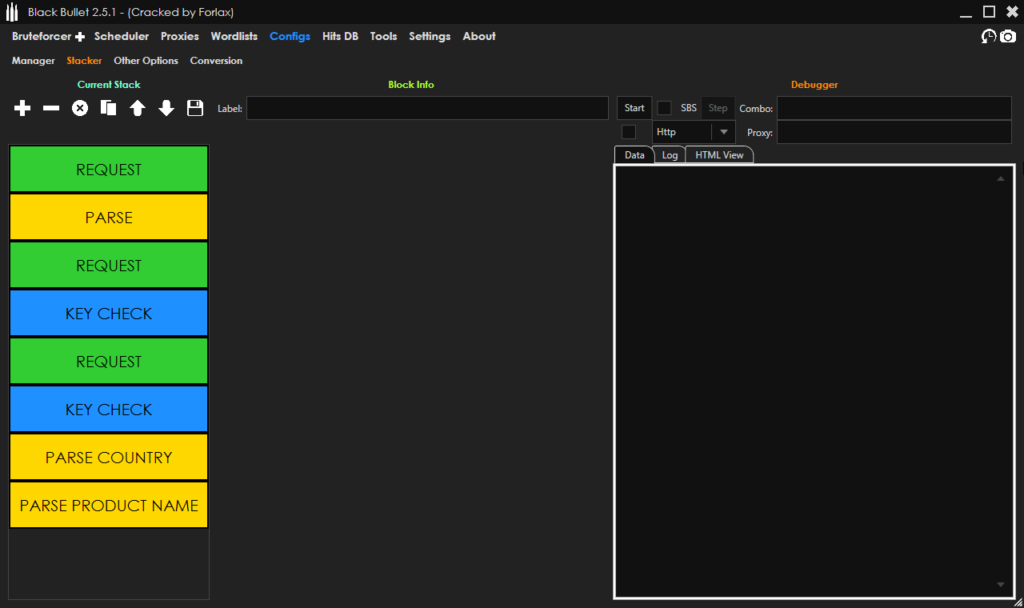 Here is the latest version of Black Bullet 2.5.1. This version is cracked by Forlax. Don't know what they have updated new in this version. Because they had updated a lot and fixed many bugs in 2.4.4 so I'm not sure about this one. I think they have updated Interface a little bit. But one thing that I know you will be not able to import .ini config in this version also. There is nothing much to tell about it.
If you like these tools don't forget to tell in the comments. If you have any question you can contact me using the "Contact Me" page. I'll reply to you as soon as possible.
Note: Before you download the tool make sure you check the VirusTotal link. If you find this is harmful don't use it on your personal computer. Use it on RDP, VPS or sandbox.