Proxy Leecher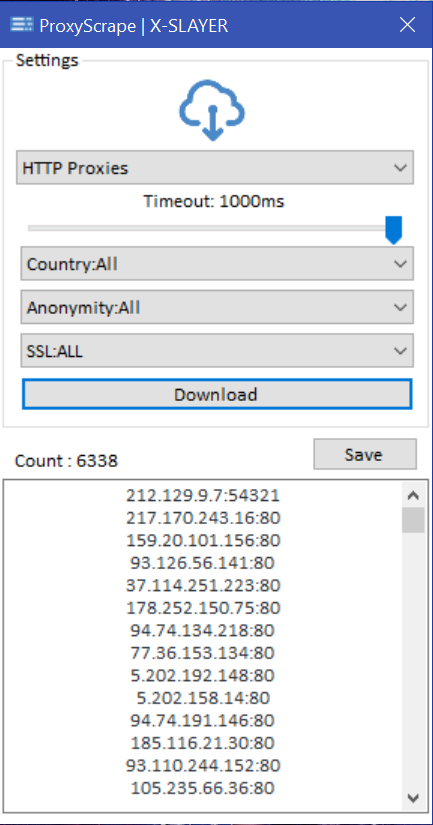 Here is the latest version of Proxy leecher by X-Slayer. I didn't find this tool very useful. But yeah you can grab some proxies with this tool that's why I decided to share it. You can grab some fresh proxies with this tool. There are more options like Country, Anonymity, SSL. When I change this setting it doesn't work for me. But when I keep the setting as it is as shown in the above image it works fine. If this tool work for you when you change setting tell me in the comments. This tool does not save proxies itself. So you have to save grab proxies manually.
If you like these tools don't forget to tell in the comments. If you have any question you can contact me using the "Contact Me" page. I'll reply to you as soon as possible.
Note: Before you download the tool make sure you check the VirusTotal link. If you find this is harmful don't use it on your personal computer. Use it on RDP, VPS or sandbox.