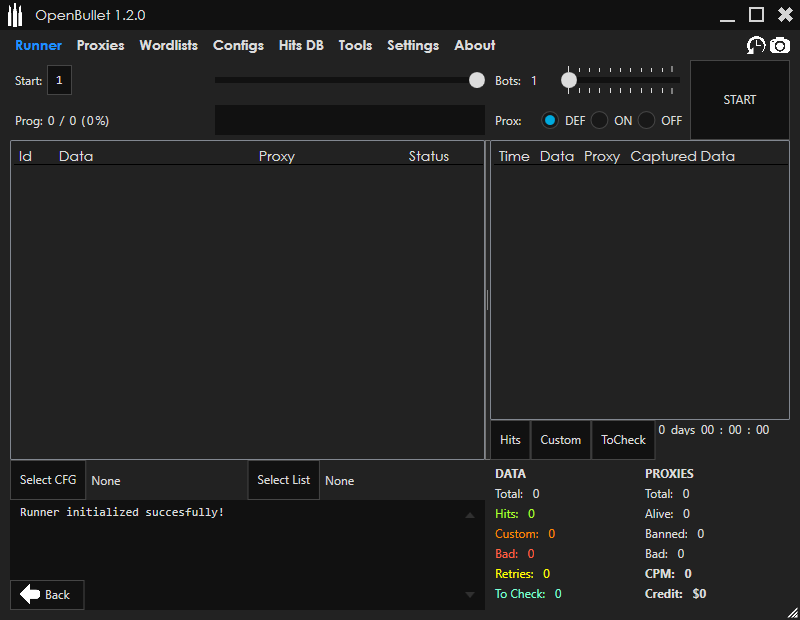 Open Bullet v1.2.0
Open Bullet is similar to Black Bullet. It is an open source tool. With this tool, you can make configs and also check those configs. Now with OpenBullet 1.2 You get a more stable UI. If you are pro in config making and want to sell your configs then you can use this software to make your configs.
And The Ability to create a share of your configs without fair of someone changing taking credits from you.
You can even whitelist LoliKeys user in your config or even use an external API where you can freely add/remove Users Loli Keys.
A new brand config type called loliX, it will generate automatically when saving a .loli config, it's totally encrypted and safe, none can edit it as well.
Go ahead and start using OpenBullet 1.2 You will be able to share your .loliX configs without having any fair and save the .loli somewhere safe.
NOTE: Using both Local Whitelisting and API server of Loli Keys will result in bugs so use one of them and not both!
If you like these tools don't forget to tell me in the comments. If you have any questions you can contact me using the "Contact Me" page. I'll reply to you as soon as possible.  
Note: Before you download the tool make sure you check the VirusTotal link. If you find this is harmful don't use it on your personal computer. Use it on RDP, VPS, or sandbox.