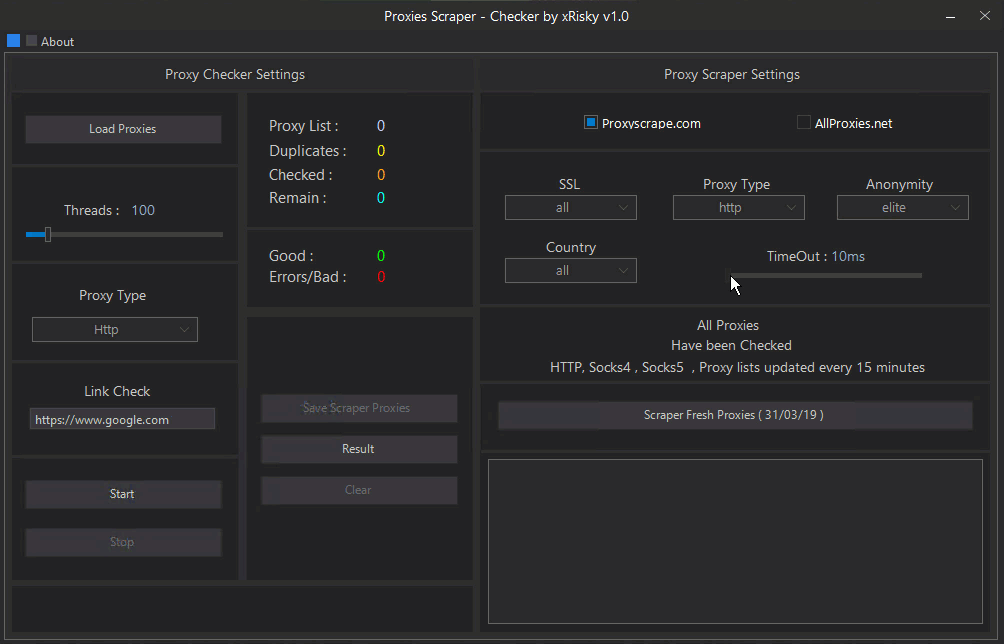 Proxy Checker&Scraper
Here is the latest release of xRisky. You can do both work with the single tool. You can scrap proxies with and you can also check those proxies or your own proxies with tool. Left panel is for checking proxies and right panel is for scraping proxies. If you want to scrap proxies from this tool first select proxy server. You can also choose SSL, Proxy Type, Anonymity and main thing Country. Because in some cases you need proxies for specific country. in this case this option is very suitable for you.
If you like these tools don't forget to tell in the comments. If you have any question you can contact me using the "Contact Me" page. I'll reply to you as soon as possible.
Note: Before you download the tool make sure you check the VirusTotal link. If you find this is harmful don't use it on your personal computer. Use it on RDP, VPS or sandbox.