What is Rapeflix? This tool generates Netflix Gift Card code. If you want some hits, then make sure you use HQ Proxies otherwise you won't get a single hit. 
How to use Raplefilx? 
1. Open settings.yml then do the proxy type + threading (Don't touch the pattern, if you don't know what you are doing)
2. Open the tool and then locate the settings.yml
3. find the proxies file
4. Select bruteforcing (2)
5. Leave it running (the terminal will be blank unless you get hits)
MAKE SURE TO SELECT BRUTEFORCE (2) IF You WANT THE PROGRAM TO GENERATE CODE AND THEN CHECK IT AUTOMATICALLY. You need VERY VERY HQ PROXIES!! LIKE PAID ONES!!! 
If you get an error like this: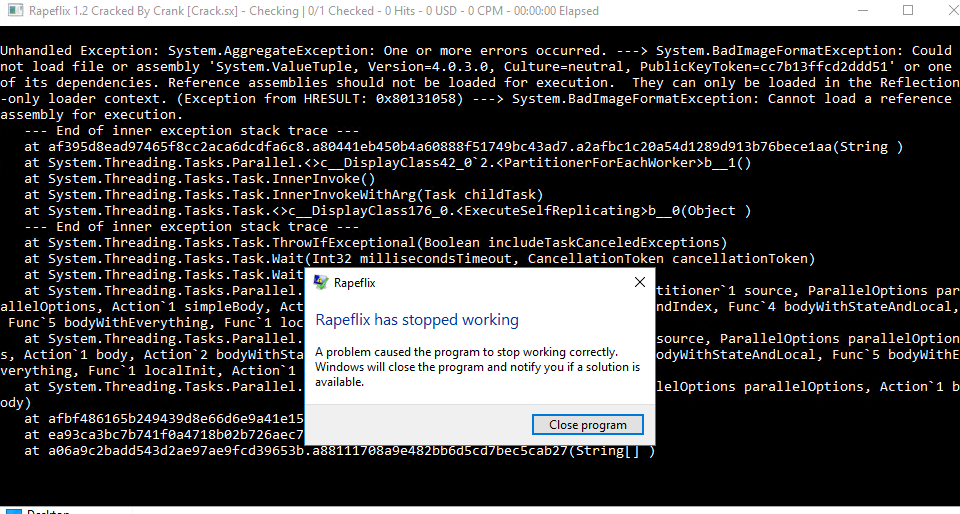 INSTALL THIS:  Download
If you still a little bit confused then don't worry here is the video that will sort out all your confusion. Ask your further queries in comments I'll reply to them as soon as possible.