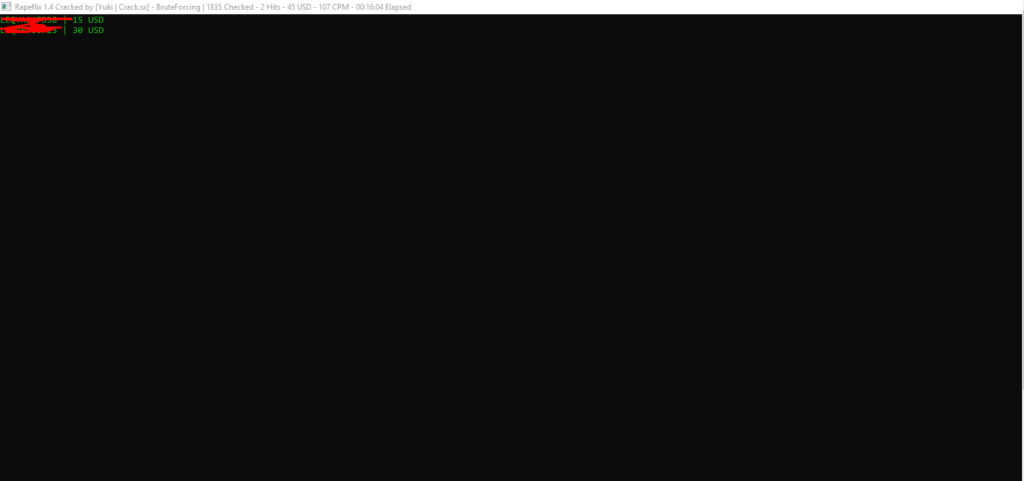 Rapeflix 1.4
Rapeflix requires good enough proxies (doesn't have to be too expensive) to have a satisfying amount of checks per minute. t does generate gift codes automatically and check them on Netflix, then capture their value and save them. This tool actually has a lot of potentials and that's the main reasons why you should get it. The current version is 1.4, so the cracked version (1.2) doesn't work anymore since Netflix API changed.
Netflix Gift Cards can be easily sold at only 20% discount on eBay, Paxful and many other platforms for example. That's what most of my customers (Rapeflix actually has around 10 customers) does and they really make bank because this business isn't saturated at all and also pretty new. You can also obviously sell cards on any platform like ATShop, Shoppy or Selly, that was just an example.
How to use it
Open settings.yml then do the proxy type + threading (Don't touch the pattern, if you don't know what you are doing)
Open the tool and then locate the settings.yml
locate the proxies file
Select bruteforcing (2)
Leave it running (the terminal will be blank unless you get hits)
- Complete settings file with possibility to provide your own   pattern.  
- High CPM with HQ enough proxies. 
- Doesn't miss ANY hit.
- 2 Checking (from a codes text file) and BruteForcing (Generate + Check) modes.
- Notifications (Discord Webhooks & LINE Notify) for when you  get a hit.
- Access to a private customers discord, everyone is kinda nice and help each   other, which is cool.