SoldierCards UI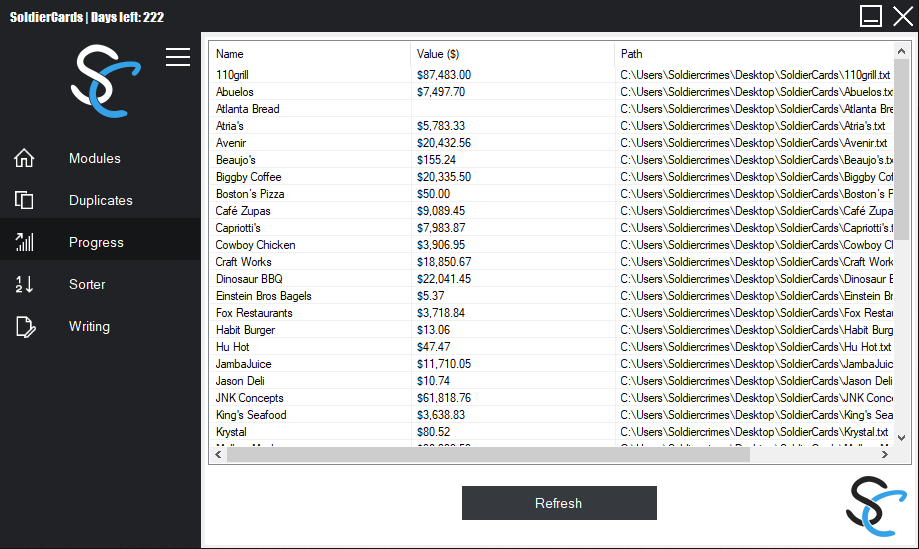 SoldierCards is a gift card checker. Which contains 41 modules. It also supports anti-captcha key, anti-duplicates. SoldierCards is written in vb.net means it runs on the .Net framework so that you can run it on any windows device without any problem. First time to check gift cards, you need a working gift card code of that module. Some modules are proxyless some required proxies, and you can use some modules without anti-captcha key and some required anti-captcha.
It also has duplicates option from where you can remove duplicates and a sorter where you can sort your result.
If you like this tool, don't forget to tell in the comments and If you have any question, you can contact me using the "Contact Me" page. I'll reply to you as soon as possible. Note: Before you download the tool, make sure you check the VirusTotal link. If you find this is harmful, don't use it on your personal computer. Use it on RDP, VPS, or sandbox.
How To Download