Spotify Config (DEAD)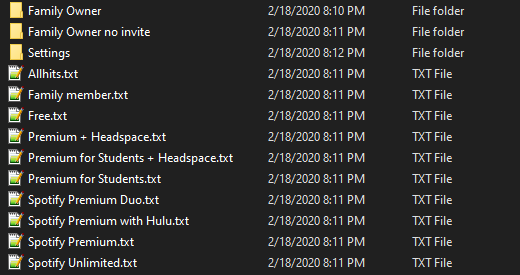 Today I'm presenting to you the best Spotify config created by Infinitey. This config saves each hit in separate files as you can see in the above image. You can use this config with proxies or without proxies mean proxyless. It gives you a good CPM. This config also organizes family owner accounts in separate files according to the country as shown below. Don't forget to subscribe to my YouTube channel.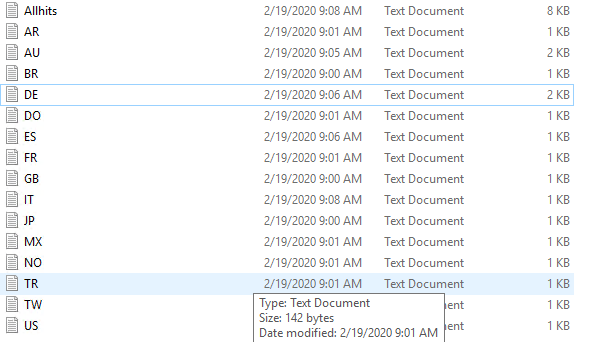 Config: Spotify
Author: Infinitey
Combo: Email: Pass/User:Pass
Capture: Yes
Proxy: NO
Recommended Bots: 200
Last Checked: 02/26/2020
Platform: OpenBullet
How To Customize Config
Customize Capture:
Free:<USER>:<PASS>*
Premium:<USER>:<PASS> | Country:<Country>*
Family Owner:<USER>:<PASS> | Invites left: <InvitesLeft> | Invite tokens: <Token> | Address: <Address>*
How To Use File Output:
1. Download the .zip file and unzip it
2. Paste the Hits Folder in the same Folder as Openbullet and the configs folder in the open bullet folder.
(If you have Hits folder already then go inside the hits folder i provided and move the Spotify By INFINITEY#6622 Folder to your HIts folder at open bullet folder)
3.After Done so run Openbullet (or if you have run rescan)
4.Done
How To Custom File Output:
1.After you followed How to Use FILE OUTPUT Now go to the Spotify By INFINITEY#6622/Settings
2. Read Custom Output.txt And then follow the instructions to make your Own Custom Output.
3. After you made your custom output Just save the Custom Output.txt file and you are done.
Errors:
If the output looks like this
EMAIL: PASS | Country:<country>
Then It means you have Typed the variables wrong Please just copy-paste them.
How To Download