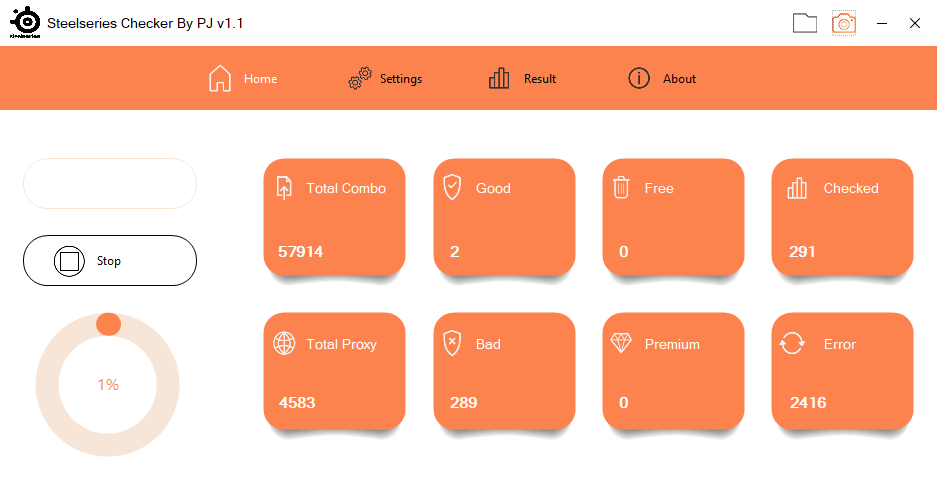 What is SteelSeries?
SteelSeries is a Danish brand that manufactures gaming peripherals and accessories, including keyboards, mice, headsets, controllers, and mousepads. It is a shopping website where you can get gaming stuff.
SteelSeries Checker v1.1
It SteelSeries checker, but it doesn't capture anything else except nitro code, so basically, you can use this checker to get a 3-Month free Discord Nitro. It only captures nitro code and nothing else. Although it has a free and premium box, it saves all accounts in a single file because there are no premium or free accounts. You can use email: pass combo list and free proxies. But you will get low CPM with free proxies; that is why HQ proxies are recommended.
Note: Nitro code will only work if you didn't have any nitro on your discord in the past; this code is only for new users. If you need more detail about terms and conditions, you should google it.
Capture Format
———-<SteelSeries v1.1>———-
abc@xyz.com:abcxyz
Nitro: https://promos.discord.gg/code
I hope you will like this tool and my effort and If you find any bug or error, let me know. I'll try to fix that. Don't forget to check the VirusTotal link before downloading any tool.
Download SteelSeries Checker