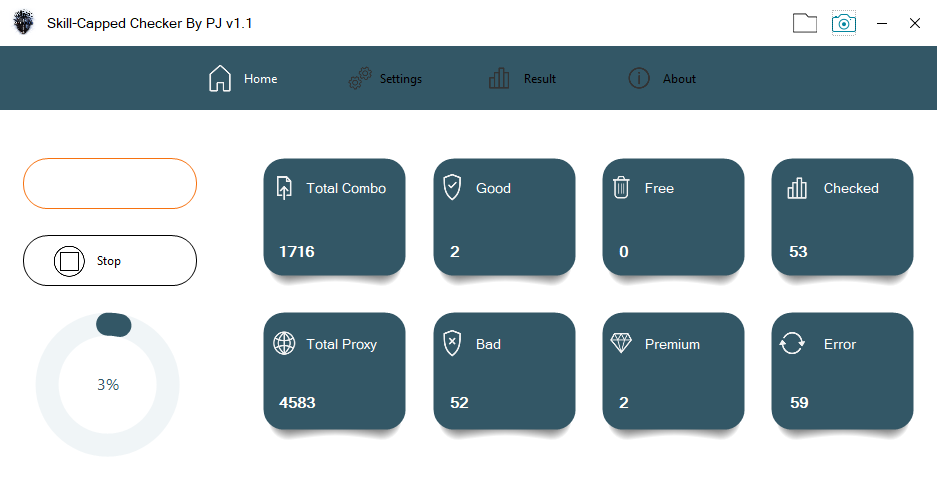 What is Skill Capped?
Skill Capped is an online learning platform where you can learn and enhance your skills in online games so does Skill Capped Checker. This platform provides tuition for the three most popular online games, League of Legends, Valorant, and World of Warcraft. I'm sure all of you are aware of these games. So with the help of this platform, you can master these games. They provide different courses and different couches for these courses.
Skill Capped Checker v1.1
Today, I'm presenting the latest Skill Capped checker based on WEB API. If you play LOL, Valorant, and World of Warcraft, then I'm pretty sure this checker will help you. This checker accepts only email: pass combo list. You can also use this tool with public proxies, but I'll recommend HQ proxies if you want good CPM. If the account is premium, it also captures bill amount, payment status, and subsequent payment and saves the premium account in a separate file.
Capture Format
———-<Skill-Capped v1.1>———-
abc@xyz.com:abcXYZ
Username: ABC
Role: SC_ROLE_PAID_USER
Bill Amount: 59.88
Payment Status: Active
Expire On: 2022-10-01
I hope you will like my effort and work. I'll see you in the next post; until then, take care and always check the VirusTotal link before downloading any tool from my website.
Download Checker