Uplay Single Account Checker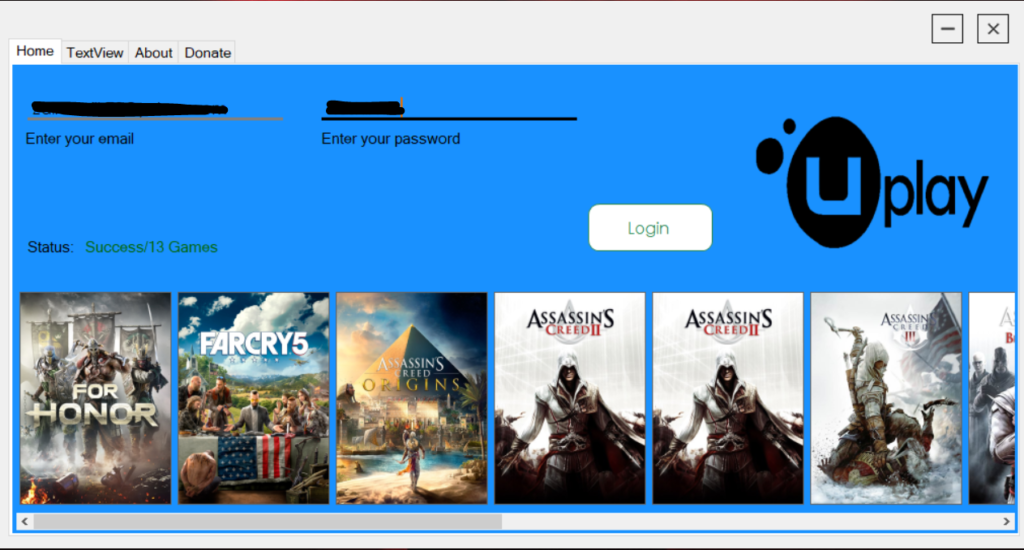 Today I'm presenting to you my latest and unique project Uplay single account checker v1.0. I have made this tool to check only a single account at a time. Where I get this idea to make this checker well basically I had a few Uplay accounts and I wanted to check the owned games of the accounts so the website and Uplay software were taking too much time and load to log in to a single account that's why I design this tool for low-end internet speed and pc. This tool has two main sections one is home that will show you games images and the total number of games and the other section is text view where you will see all the detail of the account from username to date of birth.
I hope you are going to like this tool let me know your feedback in the comments and also check out my app link is given on the app page.
If you like this tool, don't forget to tell me in the comments and If you have any questions, you can contact me using the "Contact Me" page. I'll reply to you as soon as possible. Note: Before you download the tool, make sure you check the VirusTotal link. If you find this is harmful, don't use it on your personal computer. Use it on RDP, VPS, or sandbox.