Buffalo Wild Wings Checker | V1.0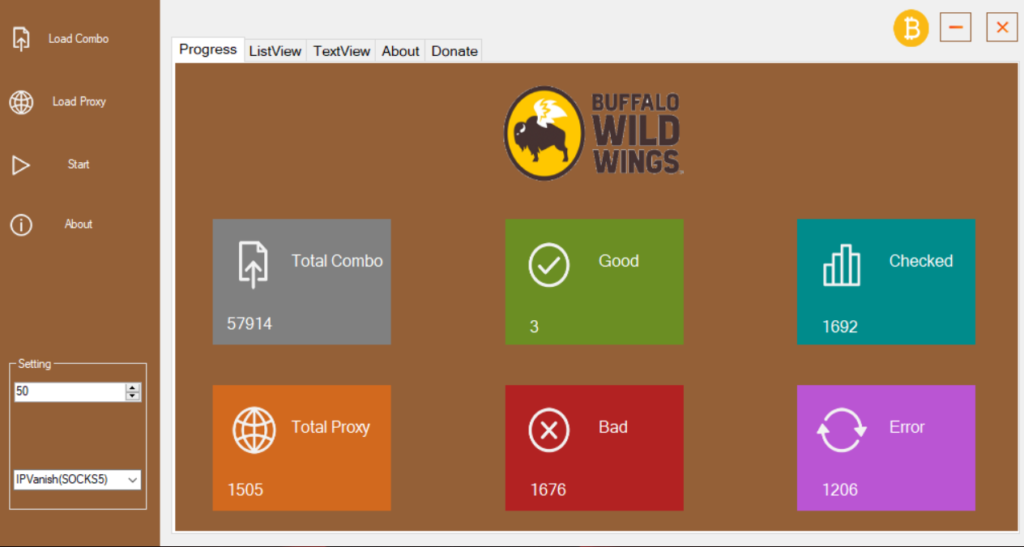 Today I'm presenting to you my latest version of Buffalo Wild Wings checker v1.0. The previous version was not working that I had released a few months ago. So here is the working version. There is nothing new in this checker except the design and the API is the same. Unfortunately, it does not capture any detail I'll try to add the capture in the future but till then you have to work with it because something is good than nothing. If you face any problem then let me know I'll try my best to fix it.
If you like this tool, don't forget to tell me in the comments and If you have any question, you can contact me using the "Contact Me" page. I'll reply to you as soon as possible. Note: Before you download the tool, make sure you check the VirusTotal link. If you find this is harmful, don't use it on your personal computer. Use it on RDP, VPS, or sandbox.