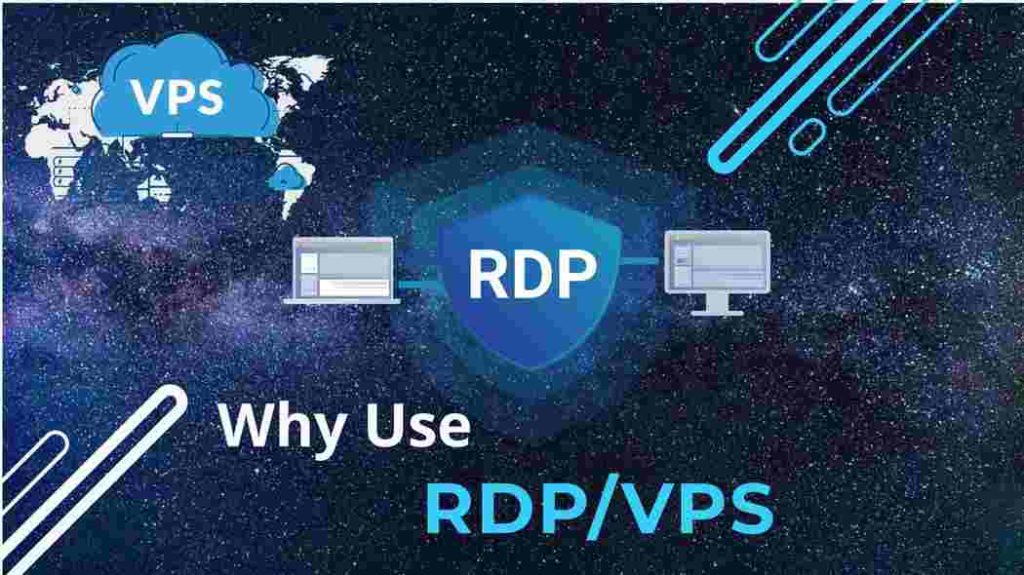 It's been a long time, and I didn't add any tutorials or tips; that's why I decided to work on this. From now on, I'll try to provide a tutorial per week. So, in this tutorial, I'll explain or try to explain why people seek RDP or VPS for cracking? When I started my journey as a 'Cracker,' RDP played a vital role because using a PC wasn't an option there. I still remember many people DM me about RDP cracking, or do I know a way to get free RDP?
This tutorial will explain why RDP is necessary for cracking, not just for account cracking; you can do many things with it, the real stuff like you can host your website or app on RDP/VPS.
What is RDP?
We have been talking about RDP from the beginning, but I haven't told you yet what RDP is? RDP stands for Remote Desktop Protocol. It is a communication protocol owned by Microsoft, and it is also called Proprietary protocol: a telecommunication protocol owned by a single individual or organization.
RDP is a remote desktop computer or server with a graphical user interface. Users can connect to this computer through the internet only If a user has the authentication of an RDP. Mostly an RDP computer has Microsoft Windows as an Operating System by default, but Mac or Linux OS RDPs also exist.
Difference between RDP and VPS?
There is nothing much difference between RDP and VPS except one. RDP is shared with many users like many computers can connect to a single RDP at a time. On the other hand, VPS is a virtual private server limited to a single user with admin access. In our case, both will work, but if you are using them for hosting a site or some other purpose, then your choice matter because each has its pros and cons.
Why do people seek RDP/VPS?
Ok, it's time to answer the fundamental question why do people seek RDP or VPS for cracking? There are many factors behind it which I'm going to explain ahead as everyone has a different motive and purpose. Some use it for speed, while others use it for durability. Let's take a look at each factor in detail.
1. Speed
Many people use RDP for the speed factor because speed plays a vital role in cracking. We use Multi-Threading, and Parallel checking in checker, so different threads can run on other processors and cores. That's why speed is one of the critical factors for people to seek RDP/VPS.
2. Secure
The second main reason to use RDP or VPS for cracking is that It is more secure than PC. I mean, there is no chance of losing personal data. Many of you already know mostly checkers are infected with the virus that can harm your personal computer, and you can lose your data or even be shared with others.
Some developers mainly code checkers to spread the virus to open a connection. Through this connection, developers can access your computer or even steal your personal information like saved passwords, bank details, credit card details, etc.
How do I know all of this? Because I have experienced this in the past. I'm not going to tell my story here, maybe in another post.
3. Durability
The 3rd and most important factor of using RDP is that its durable means it never sleeps. I think that's the main reason for using an RDP or VPS. Mostly in Asian countries like Pakistan, India, or Bangladesh, load shedding is significant. Although I'm not sure about other countries, still you can't keep your PC or laptop running all day & night.
That's why most people use RDP while checking accounts. Suppose you have a combo list with billions of accounts, and if your checker is running 500-1000 threads, it will still take several days to complete the task. So people rely on RDP or VPS.
Conclusion
In the end, I'll say it's up to you. If you have a budget for RDP or VPS, you should go for it. It will not only save your time or power consumption, but it will also accelerate your cracking speed. On the other hand, if you can't afford it, several websites provide free RDP for a limited time, like Microsoft, Google, Amazon, etc.
I have tried my best to explain each point but if you still think I have missed something or anything that needs improvement, let me know in the comments.