Free HQ Proxies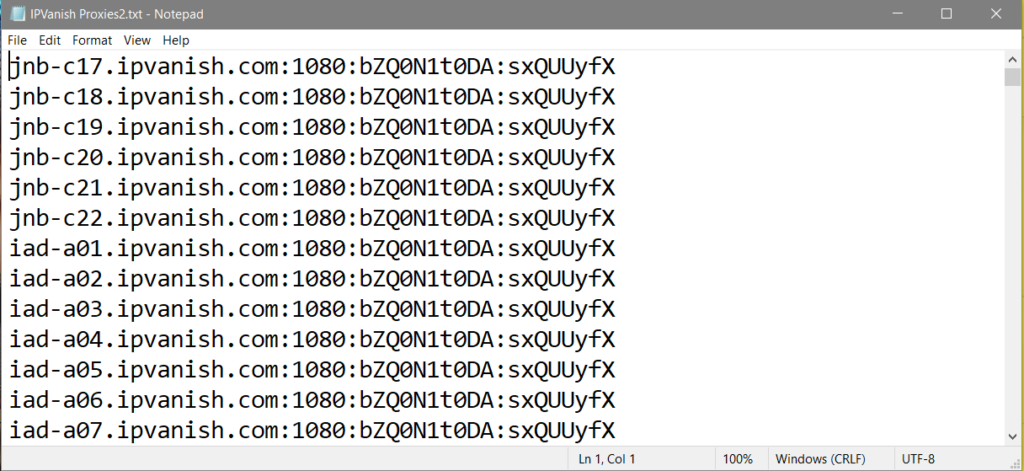 I am writing a tutorial after a long time. This tutorial will show you a step-by-step procedure to get free HQ proxies from IPVanish like in the above image. By following this guide, you will be able to get HQ proxies free of cost. So, before we begin, if you find this guide helpful, don't forget to subscribe to my YouTube channel that needs your support and love.
Here are the things that you will require throughout this tutorial
1. IPVanish Checker – You can use mine
2. Working Account – You will get from IPVanish Checker
3. IPVanish Proxy Tool – Especially code for you guys little bit slow but works
4. A bunch of time, of course
If you have mentioned things above, you are good to go—the first login to your IPVanish account.



After that, navigate to Server List and select entries 100.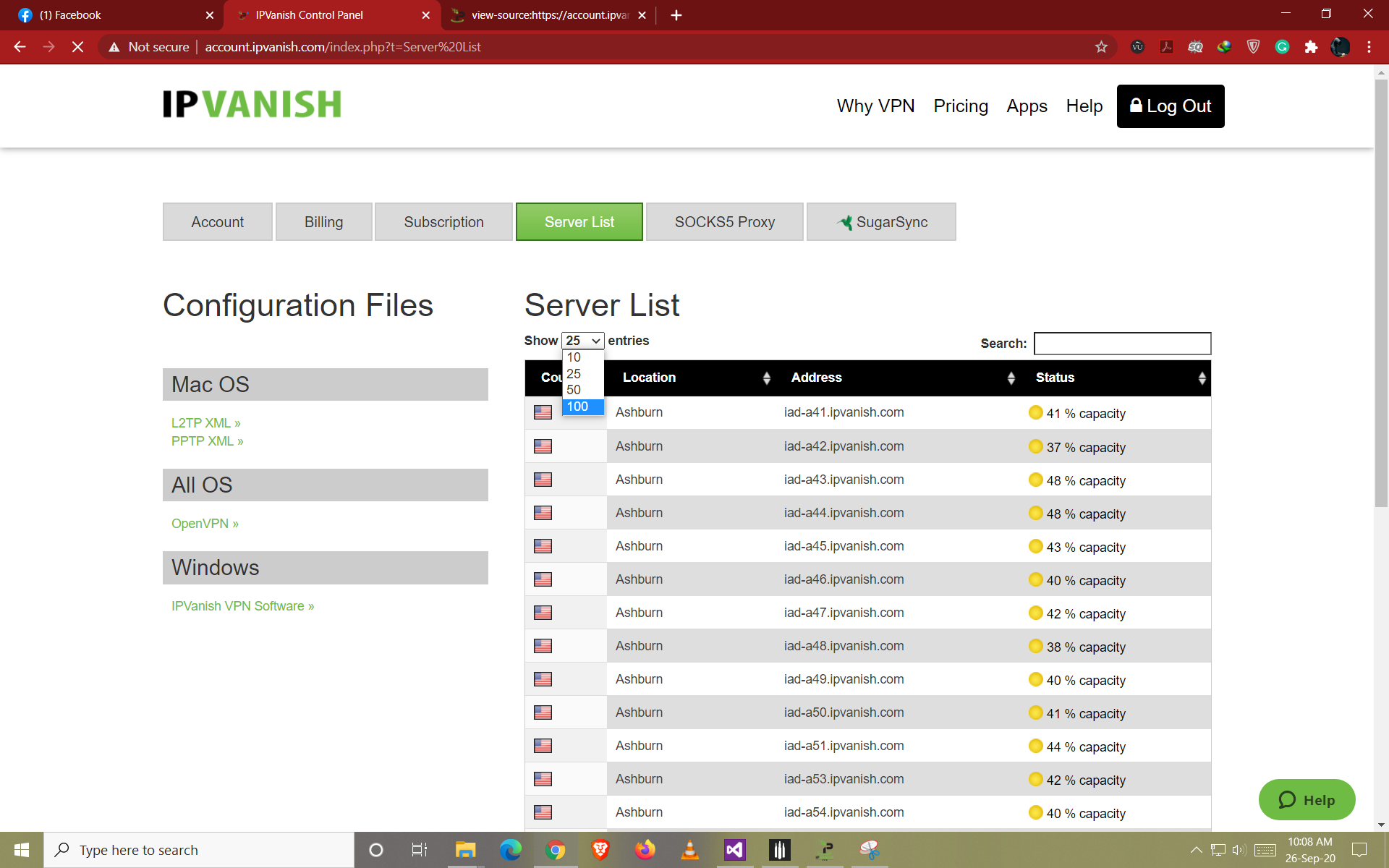 Now you have to get the page's source right click on the page and selecting the view page source option or pressing CTRL + U on the keyboard.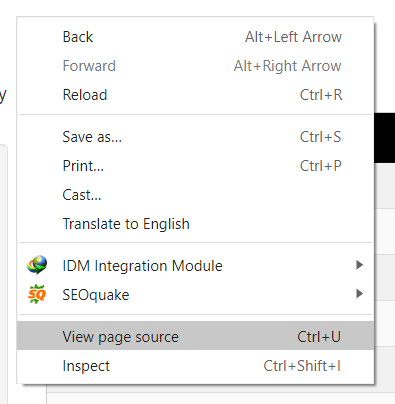 You can select the complete source by pressing CTRL + A from the keyboard and copy it.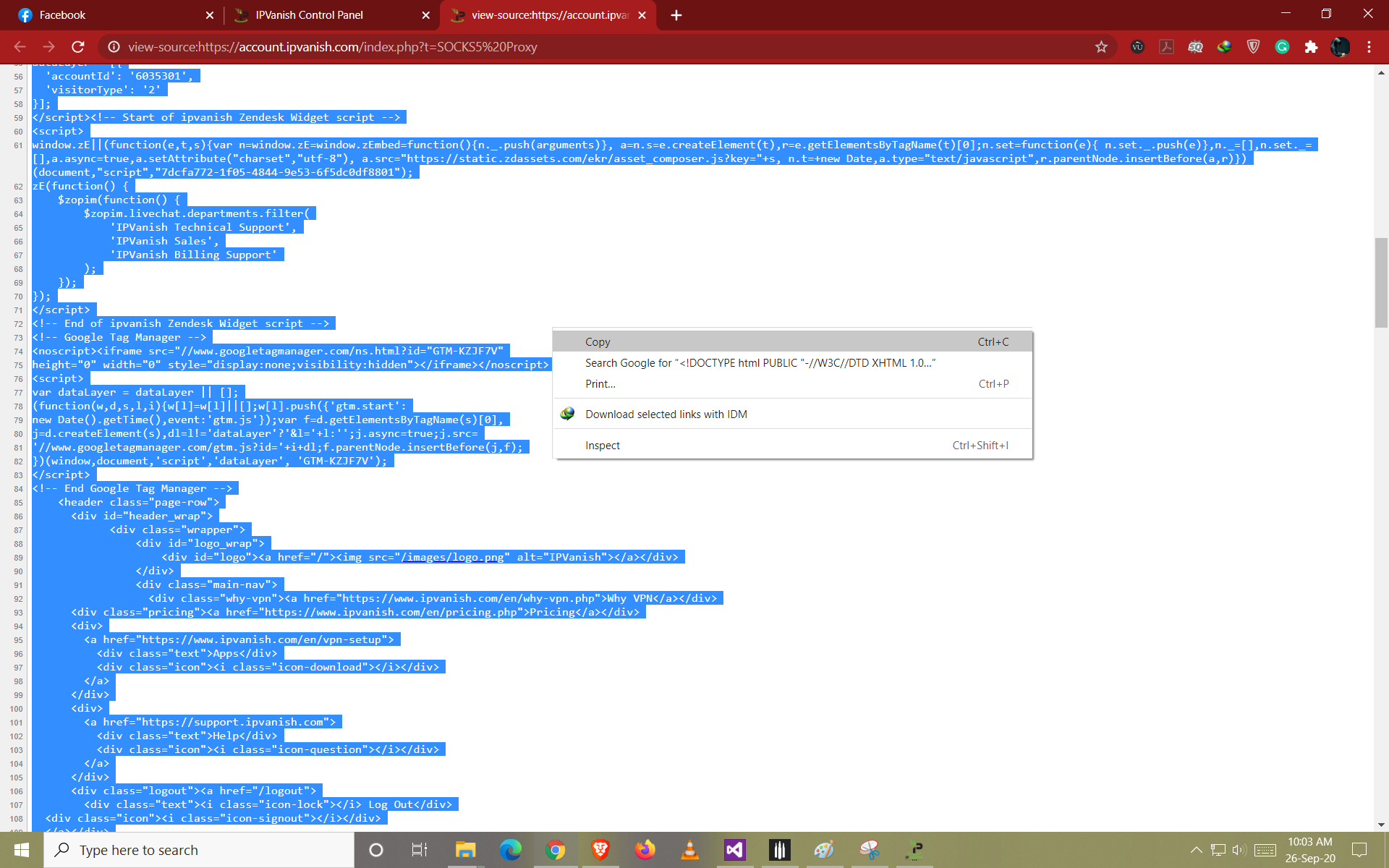 Now paste that copied source into a text file. After that, open the IPVanish proxy tool that I have provided above and load your source file by clicking the load button.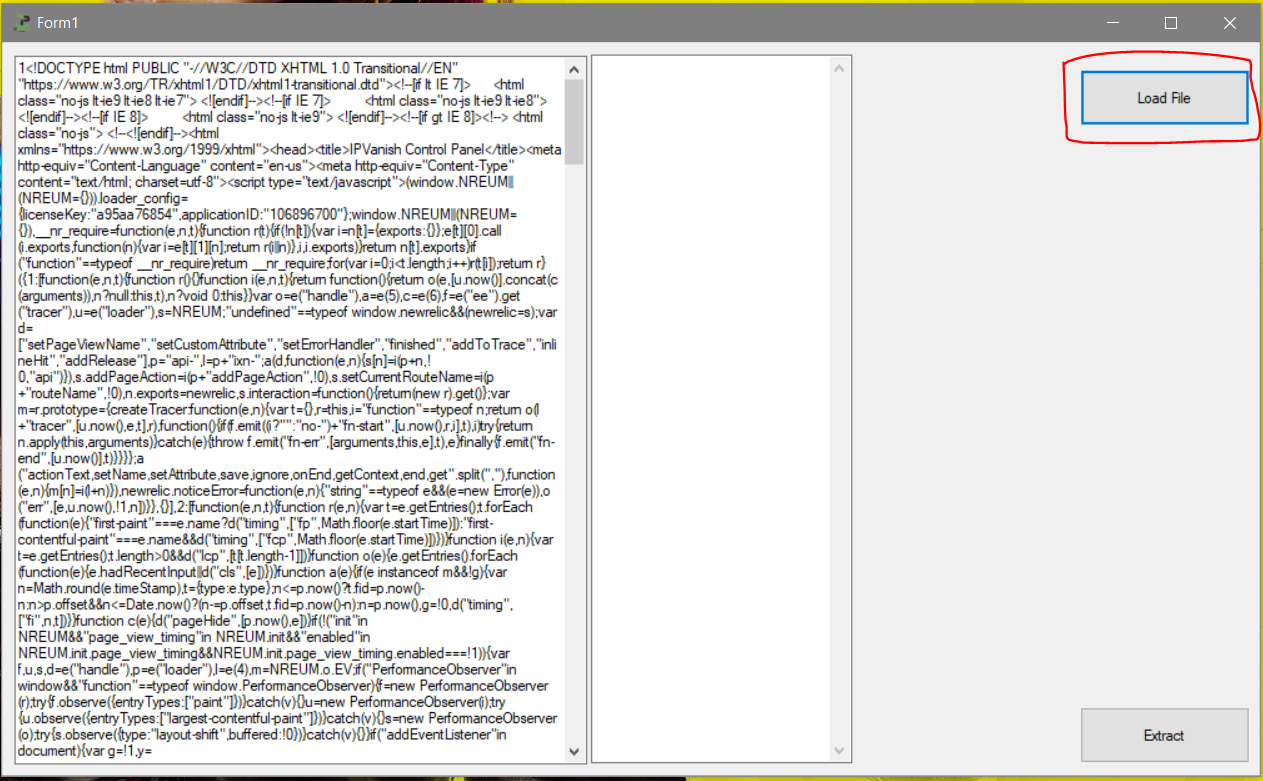 It will take some time to load and extract the proxies server, so don't panic and keep patience. Now click on the extract button to filter out proxies servers.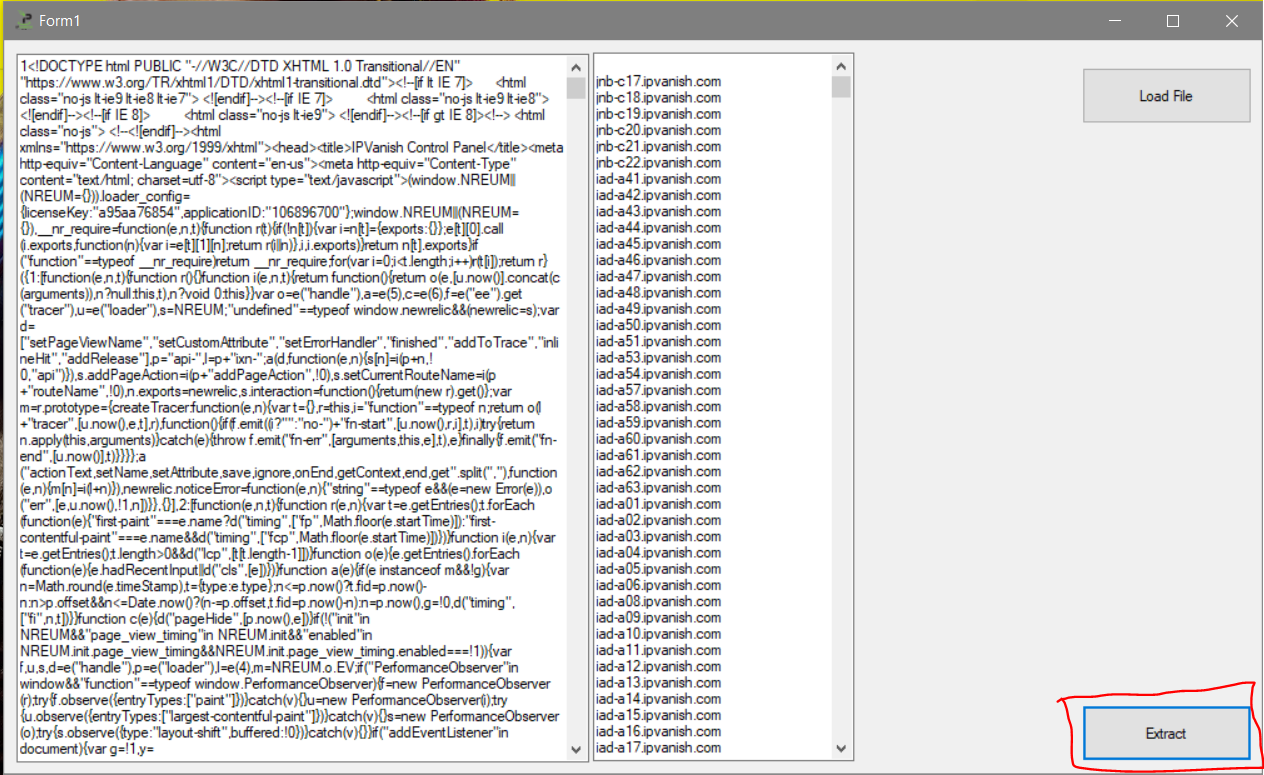 Simple copy your proxy servers and save it into a file. Now navigate to the Proxy tab on the IPVanish website.



You can find the username, password, and port number copy these things because we need all these details in our next steps.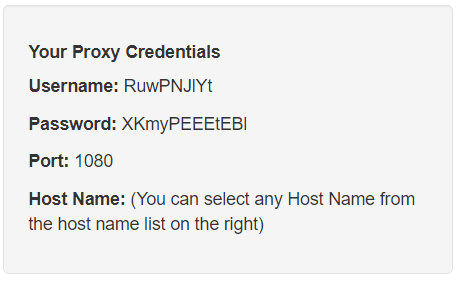 Now move to the textmehanic and paste your all details here; it will look like this.



Click on the generate combination button to generate a proxy file, and you can save this file by clicking the save button.



This is the right format that you can use with all my checkers that support IPVanish SOCKS5 proxies. But you can't use this proxy with OpenBullet for that follow the next step. You need to add a box for proxy type.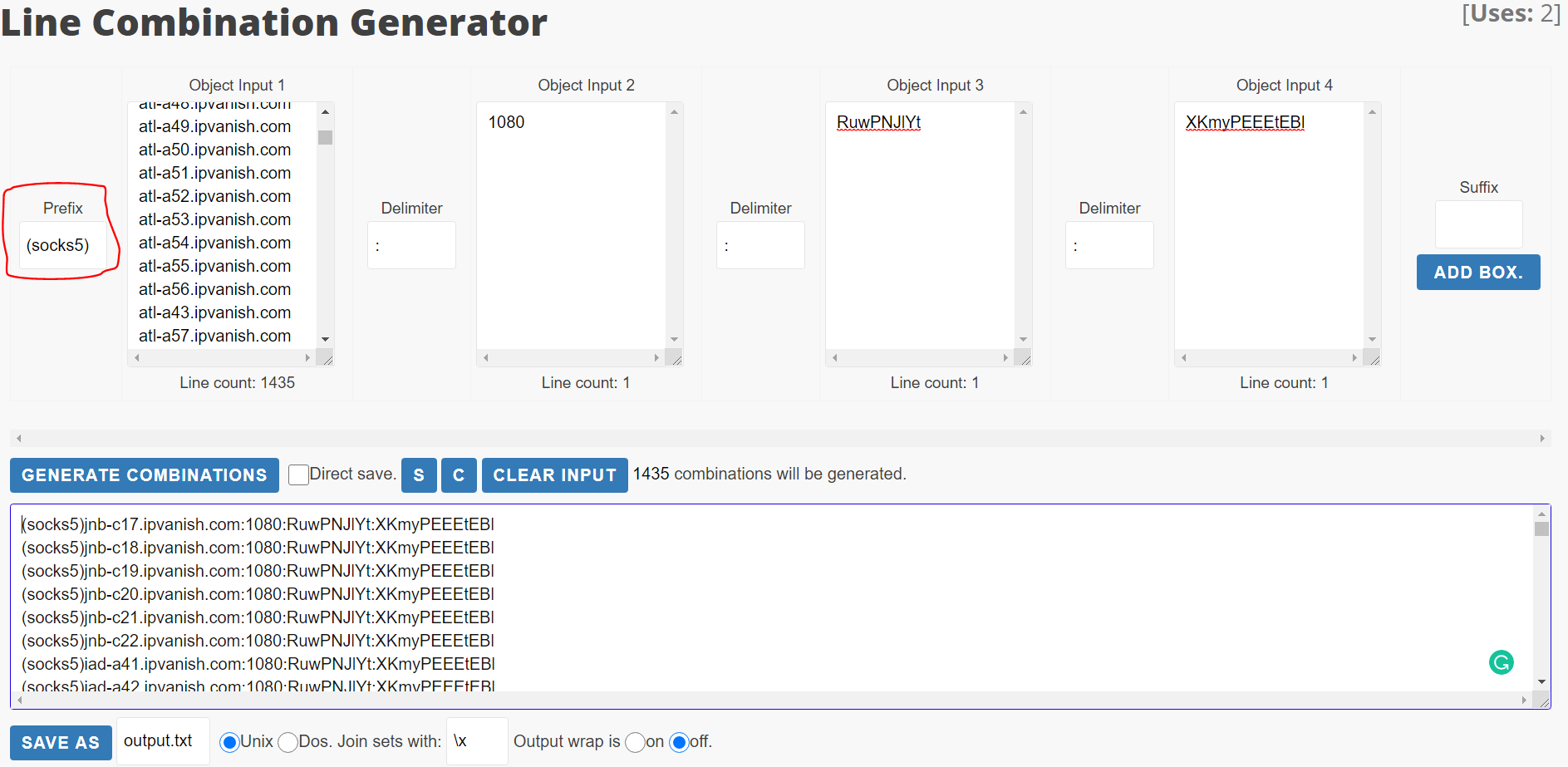 Now you can use these proxies in OpenBullet like this.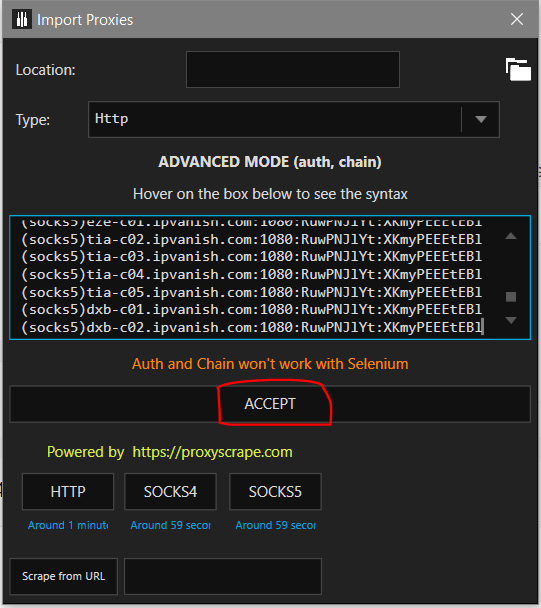 I hope you will find this tutorial helpful. If so then don't forget to tell in the comments. It took me two to three hours to make this guide for you. If you find I have missed something and need to improvise this tutorial then let me know.