Wish Account Checker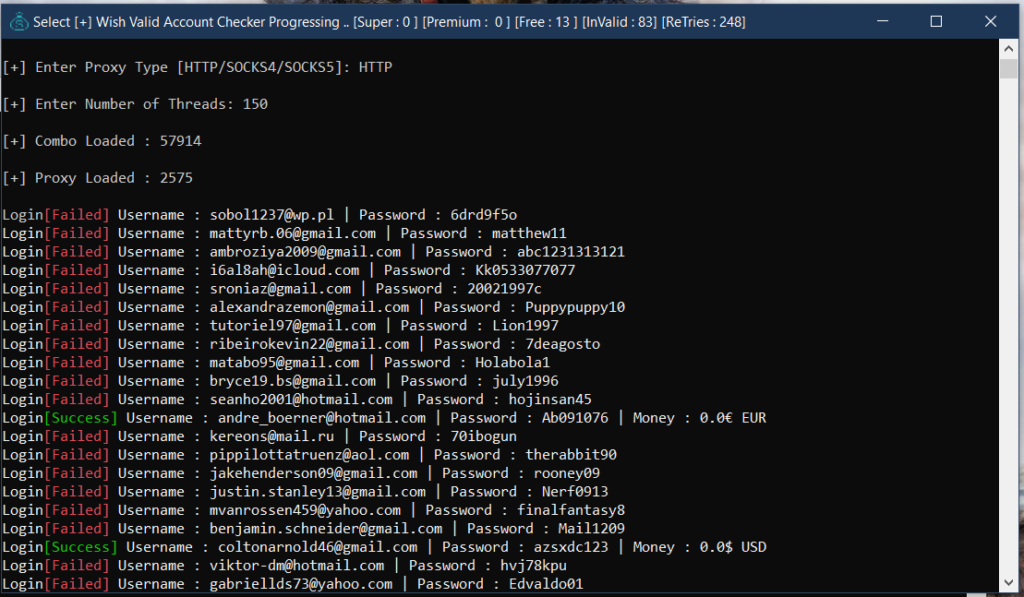 Today I'm presenting to the latest and working wish account checker by DR.Max and cracked by me. This checker was free. When you open this checker, it will generate a key based on your computer name, and then you will have to activate that key from the owner after that you will be able to use this checker. That's a lengthy procedure; that's why I decided to remove the authentication from the checker now you can easily use the checker. If you like this checker, then don't forget to subscribe to my YouTube channel.
If you like this tool, don't forget to tell in the comments and If you have any questions, you can contact me using the "Contact Me" page. I'll reply to you as soon as possible. Note: Before you download the tool, make sure you check the VirusTotal link. If you find this is harmful, don't use it on your personal computer. Use it on RDP, VPS, or sandbox. If you want to purchase RDP/VPS use this link to purchase furthermore you can get a 5% discount on your purchase by using this promo code "PJ".