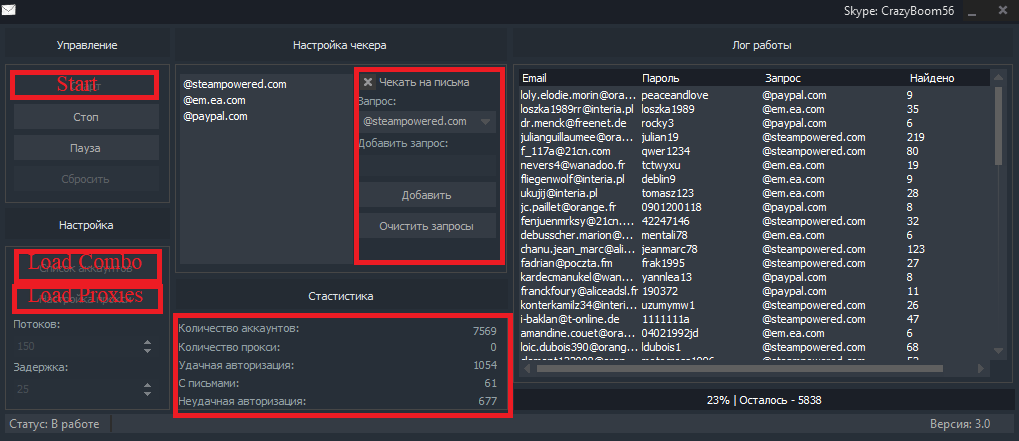 All Mail Checker
Here is all mail brute checker. It is pretty similar to All In One Checker. I have edit the picture so you can understand it easily. First step is to load you combo which you load it By clicking the "Load Combo" combo button. After that next step is to load your proxies. You can load your proxies by clicking the "Load proxies" button. A pop-up menu will open when you click the "Load proxies" button like this.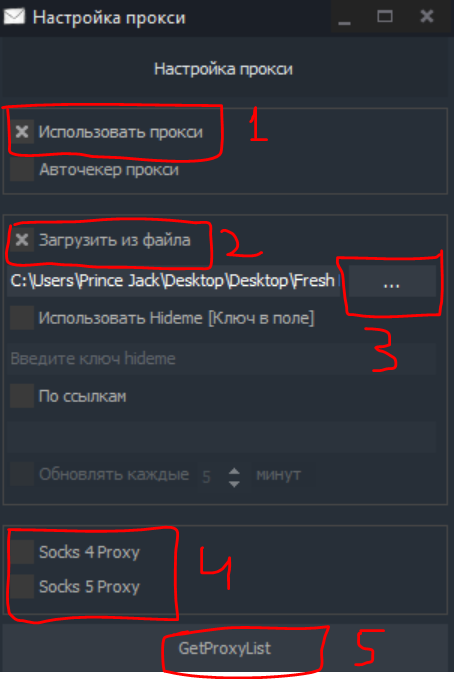 You can select your proxies by completing the 5 steps. As shown in the image. After that select your mail like @ea.com, @paypal.com, etc from the right side panel. When all the above setting is done now you can start the checker by clicking the "Start" button.
If you like these tools don't forget to tell in the comments. If you have any question you can contact me using the "Contact Me" page. I'll reply to you as soon as possible.
Note: Before you download the tool make sure you check the VirusTotal link. If you find this is harmful don't use it on your personal computer. Use it on RDP, VPS or sandbox.