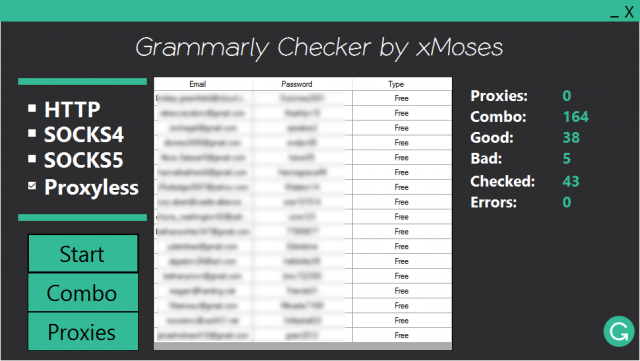 Grammarly Checker

Grammarly is an online grammar checking, spell checking, and plagiarism detection platform developed by Grammarly.T his checker is created by xMoses. If you want good speed make sure you are using good proxies. You can also use this checker as proxyless. But I'll recommend you not use this checker as proxyless. It will ban your IP from the website. It also captures the account's plan.
If you like these tools don't forget to tell in the comments. If you have any question you can contact me using the "Contact Me" page. I'll reply to you as soon as possible.
Note: Before you download the tool make sure you check the VirusTotal link. If you find this is harmful don't use it on your personal computer. Use it on RDP, VPS or sandbox.