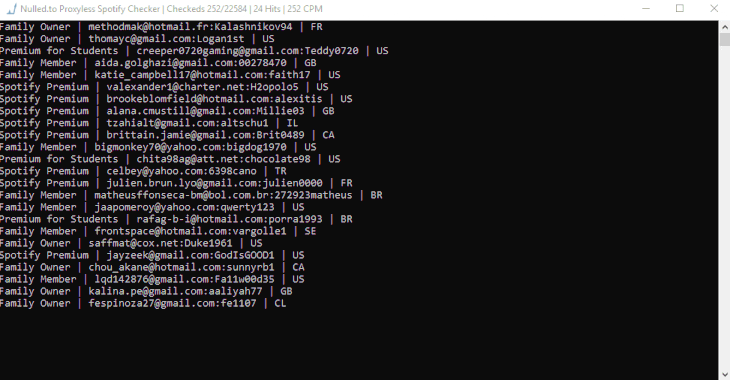 Proxyless Spotify Checker
Here is the proxyless spotify checker created for nulled.to cracked by xMoses. This checker is proxyless so it will work very fast. As you can see at the above image. Before you run this checker make sure you have put your combo in "combo.txt" file. You can locate this file in checker folder. After that run the checker. If you see this pop up appear on screen type anything as key.

If you like these tools don't forget to tell in the comments. If you have any question you can contact me using the "Contact Me" page. I'll reply to you as soon as possible.
Note: Before you download the tool make sure you check the VirusTotal link. If you find this is harmful don't use it on your personal computer. Use it on RDP, VPS or sandbox.