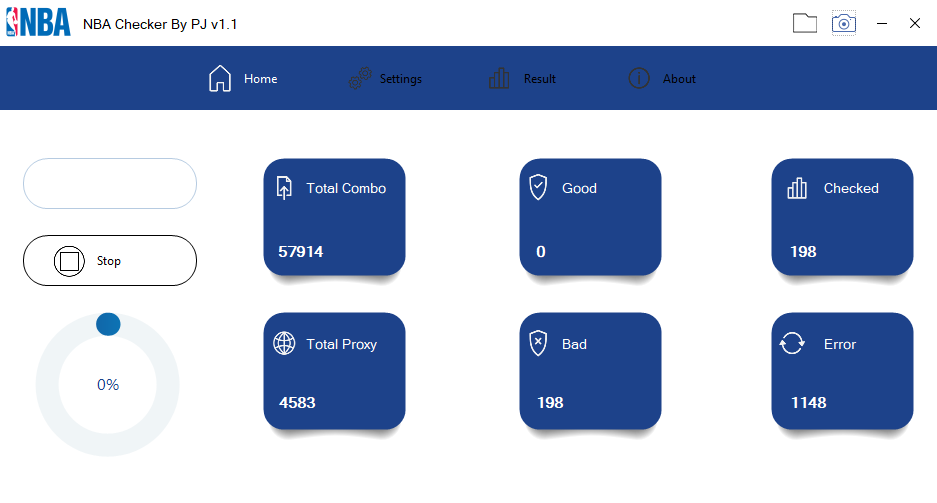 Here is the latest NBA checker version, v1.1. I have been working on this checker for the past few days. But unfortunately couldn't add more capture like plan and subscription. That's why this checker can't distinguish between free and premium accounts, so you have to check it manually yourself.
What is NBA?
I'm sure many of you are already aware of NBA. If not, then here is a brief introduction. NBA stands for National Basketball Association. It is a basketball league that happens in North America, and it is the one and only premier men's professional basketball league globally. I think that's enough for an introduction. If you need more information about this, google it or check Wikipedia.
LATEST FITBIT CHECKER BASED ON WEB API BY PJ | 2022

Check this out
Latest NBA Checker v1.1
I would have added this checker a week ago, but I wanted to add more captures and free and premium accounts support, as I said above. But after adding the API checker became slow, and the retry rate also increased. That is why I decided to remove those HTTP requests to make it fast. But don't worry, If you want full capture with plan and subscription status, you can find NBA config on my Discord. It only supports email:pass format.
This NBA checker is based on IOS API and works excellent with public proxies. But if you want good CPM, then use HQ or private proxies. It only captures the last updated, created on, and region. I hope you will like my work. Let me know bugs and errors in the comments, and always check the VirusTotal link before downloading any tool from my site. For additional security and protection, use RDP.
WHY DO PEOPLE SEEK RDP/VPS FOR CRACKING?

Related this
Capture Format
———-<NBA v1.1>———-
ABC@XYZ.com:ABCxyz
Region: NA
Created on: 16-12-1997
Last updated: 06-06-2010
Origin League: NA
Download NBA Checker v1.1