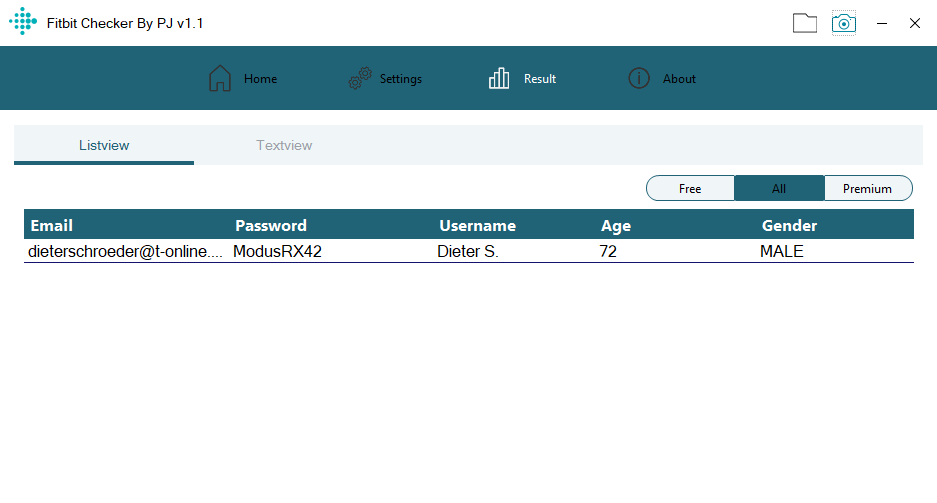 Today I'm releasing the latest Fitbit checker. I don't think I have uploaded a checker for Fitbit before, so that's why I decided to create one for you guys. I hope you will like my work.
What is Fitbit?
Fitbit is an American consumer electronics company that produces different wearables tech, fitness monitors, and activity trackers. There wearables technology is one of the most famous techs such as smartwatches. These watches will help you stay fit and healthy. Fitbit Versa and Sense are two different variants of smartwatches.
Furthermore, these watches will help you track your fitness, body temperature, heart rate, and the number of steps.
LATEST MALWAREBYTES CHECKER BASED ON API V1.1 | 2022

Also check out
Latest Fitbit Checker v1.1
This Fitbit checker is based on web-based API and works fine with public proxies. But I would recommend using HQ and private proxies if you require good CPM. Unfortunately, this tool doesn't capture subscription information and distinguish between free and premium accounts. You have to check it yourself; it only captures valid accounts and minor information like username, age, date of birth, and gender.
Still, it can be helpful if you want to crack Fitbit accounts. I hope you will like this tool. Do let me know in the comments if you face any problems or bugs while using this tool. And Always check the Virusotal link before downloading anything and use RDP for better performance and security.
Capture Format
———-<Fitbit v1.1>———-
ABC@XYZ.com:ABCxyz
Username: John
Gender: Male
Age: 21
DOB: 16-06-1997
Download Fitbit Checker