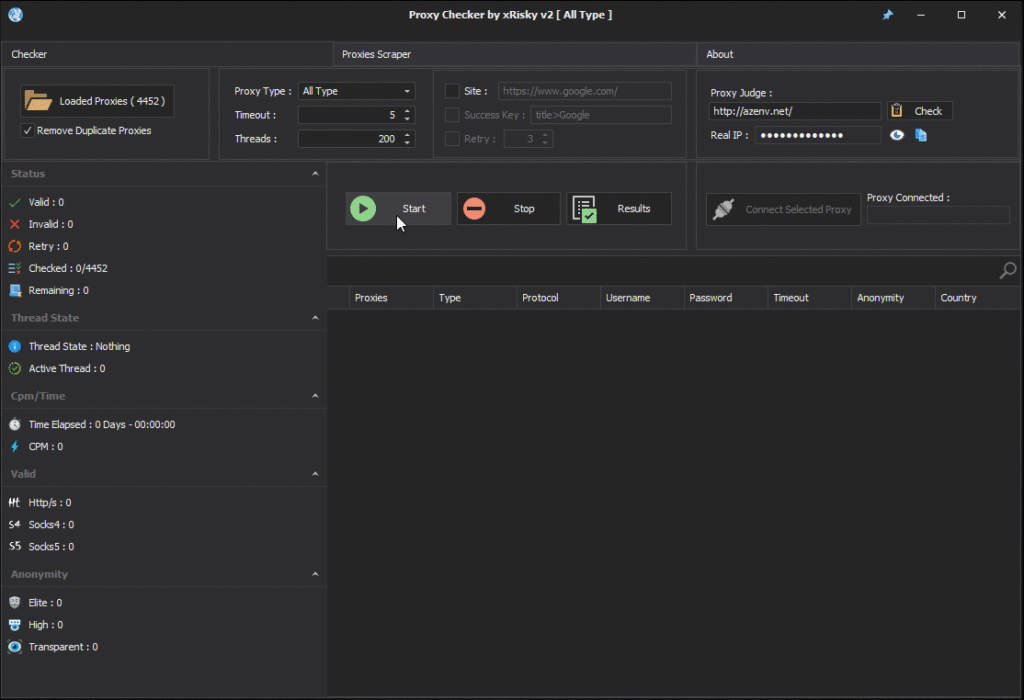 Today I'm presenting the latest xRisky tool after a long time. Here is the latest proxy checker v2. If I'm not wrong, I have already uploaded v1 on my website, and recently he released the v2 a few days back. That's why I decided to share this fantastic tool with you guys. This proxy tool may be convenient if you know how to use it and, more importantly, where to use it. I hope you will like this tool.
What is proxy checker?
Before answering the above question, let's find out what is proxy? In simple words, a proxy is a kind of IP that is used in place of your original IP to keep you anonymous and safe. Almost in every checker, we use many proxies while cracking accounts. A proxy checker is a tool that tells whether a proxy is alive or dead and different aspects about it like type, protocol, anonymity, and country. As I said above, this tool could be very handy.
BEST DEEZER CHECKER BY PJ V1.1 | CAPTURE ALL DETAILS

Latest checker
Suppose you are trying to crack a site account only available in the USA, so you need to make sure you are using the correct region proxies. So you will require a tool to filter out USA proxies from your list, and here proxy checker will play the role.
Latest Proxy Checker v2
Although, there is nothing much to tell about this tool. You can use this tool to check your proxies. There are several features available that you would like to try. You can select proxy type along with timeout and the number of threads. If there is a specific site that you want to check for your proxies, you can also specify that by ticking the 'Site' check box.
The interface of this tool is similar to xRisky previous tools with a little bit of improvement. I was surprised when I looked at the virustotal link as it doesn't contain any virus. While if we check his previous tool, most of the tools were infected by a trojan. So I don't think you need to worry about the virus but still, for your satisfaction, always check the virustotal link before downloading any checker from my website.
WHY DO PEOPLE SEEK RDP/VPS FOR CRACKING?

Find out
Download the Latest Proxy Checker