League Of Legends Checker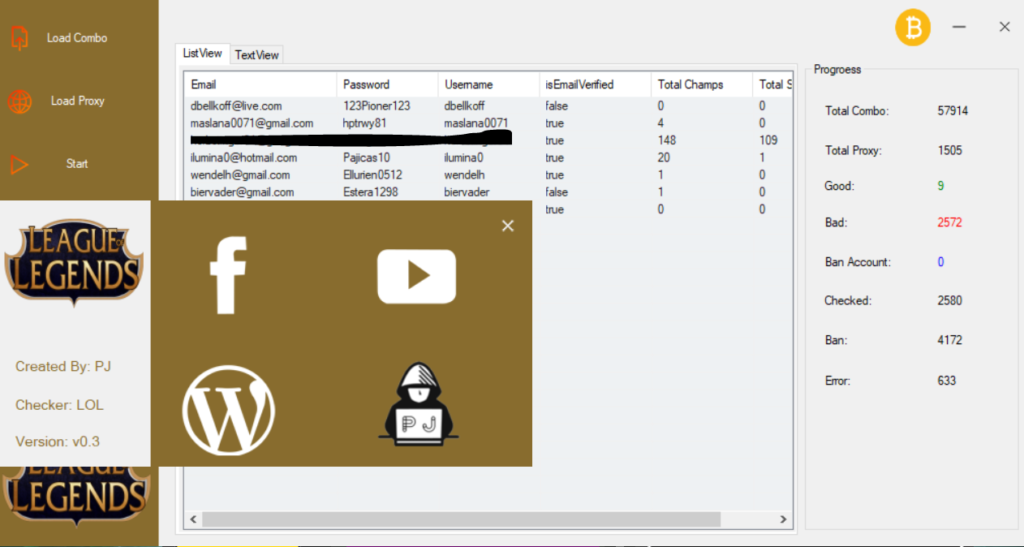 Today I'm presenting to you my latest all in one league of legends checker v0.3. This checker checks for all-region and captures total champs and total skins. The checker directory contains two files champs.txt and skins.txt don't delete these files otherwise checker will crash on opening. You can use both email:pass and user:pass combos with it. It will give you good CPM even with public proxies but I have only tested it with IPVanish proxies. I hope you will like this tool. You can also download this tool from my app PJ Tools. Don't forget to subscribe to my YouTube channel that needs your support and love.
If you like this tool, don't forget to tell in the comments and If you have any question, you can contact me using the "Contact Me" page. I'll reply to you as soon as possible. Note: Before you download the tool, make sure you check the VirusTotal link. If you find this is harmful, don't use it on your personal computer. Use it on RDP, VPS, or sandbox.