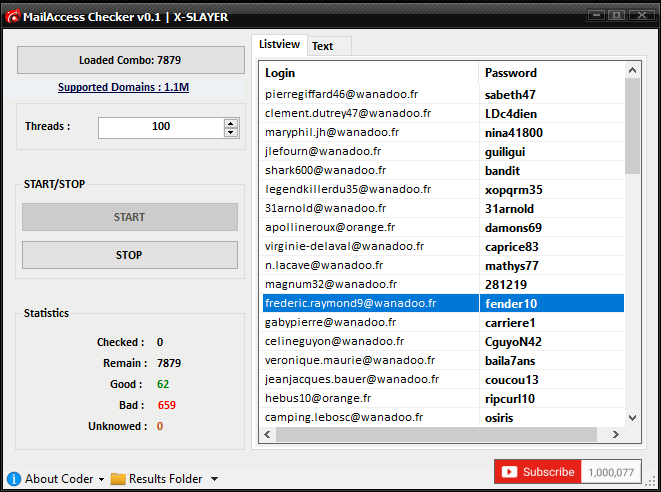 Mail Access Checker
Last night X-Slayer released his latest mail access checker v0.1. So I decided to share it on my website. This checker checks only mail access accounts. It works like woxy, AIO and other mail access checker. AIO and Woxy also captures mails of the account but in this case it only gives you working accounts. It does not capture anything. While using this checker make sure you are using mail access combo otherwise you will not get a single hit. It supports 1.1 Million domains. It works very fast because it is proxyless.
If you like these tools don't forget to tell in the comments. If you have any question you can contact me using the "Contact Me" page. I'll reply to you as soon as possible.
Note: Before you download the tool make sure you check the VirusTotal link. If you find this is harmful don't use it on your personal computer. Use it on RDP, VPS or sandbox.