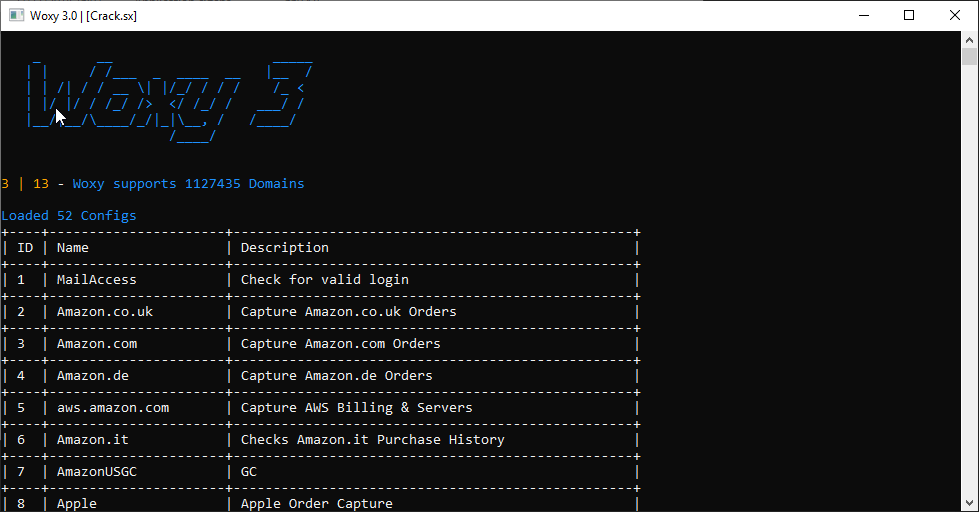 Woxy 3
Here is the latest version of woxy. Woxy is an email access checker. Login to the account and search for specific emails depends upon which config you choose. It has a total of 52 different configs means you can search for 52 different mails in the account. This checker will work for you only if you are using a mail access combo. This checker is a proxy less so works very fast. It supports 1127435 different domains.
If you like these tools don't forget to tell in the comments. If you have any questions you can contact me using the "Contact Me" page. I'll reply to you as soon as possible.
Note: Before you download the tool make sure you check the VirusTotal link. If you find this is harmful don't use it on your personal computer. Use it on RDP, VPS, or sandbox.