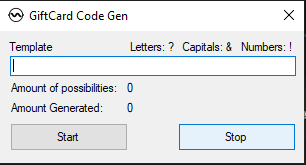 NETFLIX GC GEN & Checker
This gift card generator is used to generate Netflix GC. If you are going to add letters then use "?" if capitals then "&" if numbers then "!" keep these template in mind It will help you to generate GC for other platform also. For Netflix you have to write "LEQ&&!!!!!!" in text box. After that click on "Start" button it will automatically generate codes for you. After generating codes next step is to check them either they are working or not. For that purpose the tool that we are going to use is Netflix GC checker by xRisky.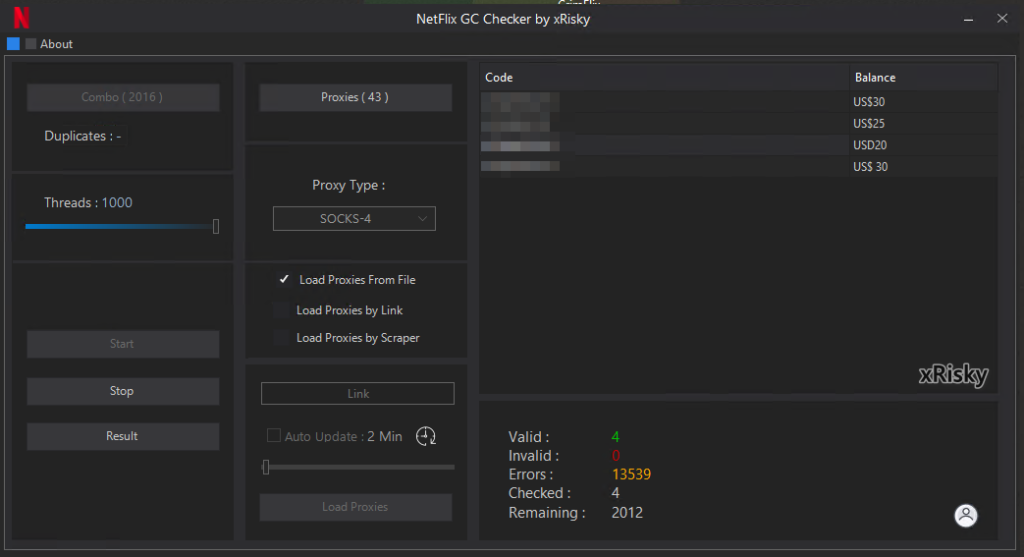 Load your codes generated by "GiftCard Code Gen". After that load your proxies. Make sure your proxies must be HQ/Paid. If you really want some hits then HQ proxies are needed. If you like these tools don't forget to tell in the comments. If you have any question you can contact me using the "Contact Me" page. I'll reply to you as soon as possible.
Note: Before you download the tool make sure you check the VirusTotal link. If you find this is harmful don't use it on your personal computer. Use it on RDP, VPS or sandbox.