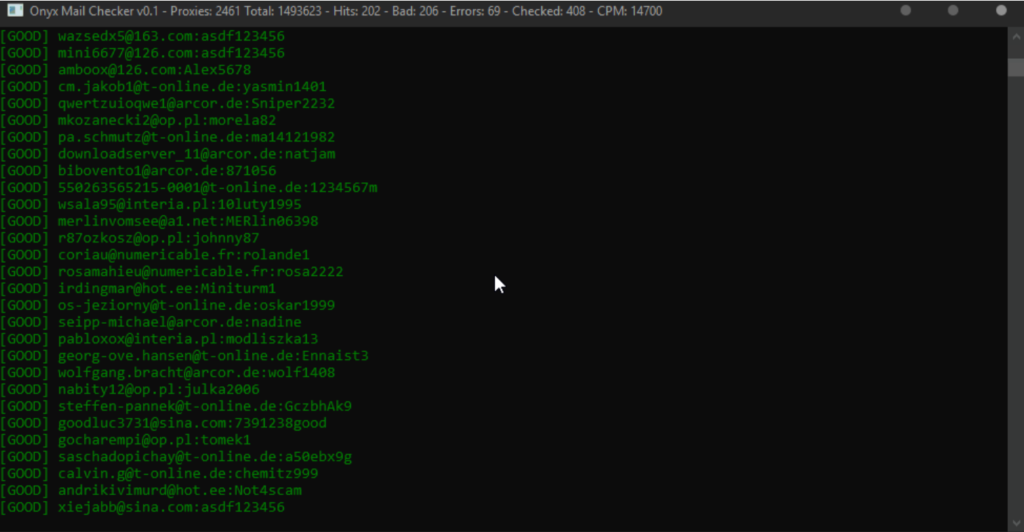 Onyx Mail Checker
Onyx mail checker is a mail access checker. If you have mail access combos and want to check working accounts then this checker is best for you. This checker supports a lot of domains. There is no GUI so you have to put your combo and proxies manually. For that put your combo in "combo.txt" and proxies in "proxies.txt". You will find hits in "hits.txt" file. Recommended bots 500-1500 depending upon your PC. If you are using free proxies checker speed will be +5k CPM and If you are using paid proxies checker speed will be +30K CPM.
Note: Before you download the tool make sure you check the VirusTotal link. If you find this is harmful don't use it on your personal computer. Use it on RDP, VPS, or sandbox.
If you like these tools don't forget to tell in the comments. If you have any questions you can contact me using the "Contact Me" page. I'll reply to you as soon as possible.