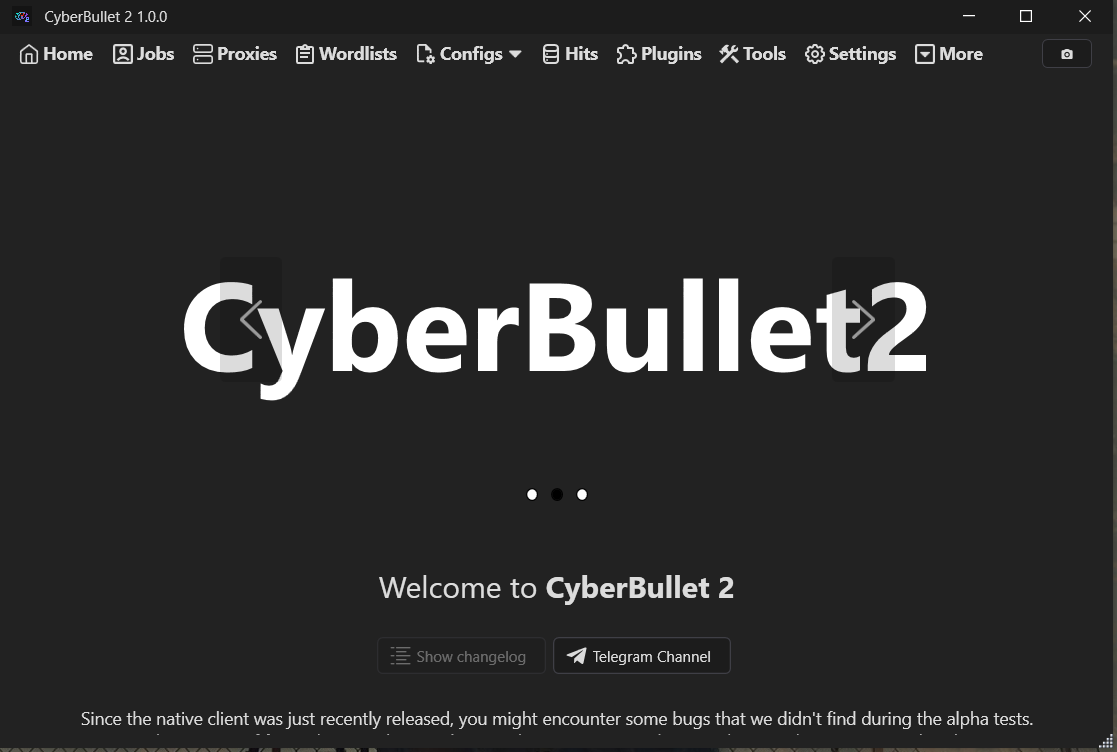 Two months ago, I uploaded CyberBullet v1.0.1 on my website and told you that CyberBullet 2 is ready to release, so here it is. OpenBullet has become the base for many moded variants like SilverBullet, OpenBullet Anomaly, and CyberBullet. This latest moded version is based on the recently released OpenBullet 2 by Ruri. But still, it has many new features and additional blocks for doing several things. The UI is pretty similar to the OpenBullet 2.
CyberBullet 2 v1.0.1
CyberBullet 2 is an automation suite powered by .Net Core. It allows to perform requests towards a target web app and offers many tools to work with the results. This software can be used for scraping and parsing data, automated pen-testing, and much more. There are many new features and functions in the latest version compared to the previous one, but I'm only going to mention a few ones.
What's new
Updated GUI
Added more tools
Automatic config converter from .opk to .cb
API for configs(CBP)
Increased the number of threads now support 499 bot
New Blocks

Actions
Alternatives
ApiSites

Akamai
Discord
Anonfile
Mega
Steam

Binary
Soulless Captcha Solver
ChanceNet
Cloudflare
FakeIt
OAuth
OCR
OS
CommandPrompt
Proxy
BlakeHash
Telegram
Xnet
XHash

Updated jobs & added proxy checker
New config manager
There might be many bugs, or there are a few that I have noticed while making this post. I still haven't thoroughly tested the software, so I can't tell you the critical ones. If you face any bugs or errors while using this tool, do let me know in the comments or report the bugs to the developer of the tool 'LilToba.' I didn't give detailed information about the blocks or new features. If you want more information about blocks and other details, I recommend checking out my OpenBullet 2 & CyberBullet 1 posts.
Download CyberBullet 2